Balancing risks and reward in Nordic life sciences sector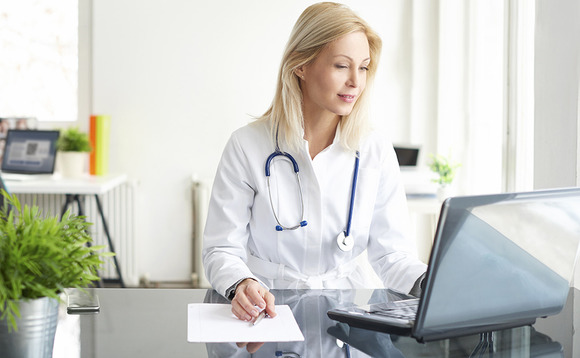 Recent private-equity-backed investments in the Nordic life sciences sector suggest investor appetite for digital healthcare companies is picking up. Nicole Tovstiga reports
Norway-based venture capital firm Hadean Ventures held a €35m first close for its maiden life sciences vehicle Hadean Capital I in December 2017. Meanwhile, recent venture capital deals reflect investor interest in this sector: Serendipity Partners acquired Finnish healthcare technology company Evondos in December 2017; a month prior, EQT Ventures led a $30m series-B round for Stockholm-based fertility app developer Natural Cycles.
In the Nordic region, the digital healthcare space has become a focus point amid the wider industry. And, though companies in this space have historically been owned by the founder or their family, this is changing.
"The level of private equity involvement in digital health is gearing up," says Varun Sunderraman, partner at M&A advisory firm Arma Partners. "We see a Europe-wide trend of digital health companies being owned by private equity and venture capital funds."
Healthcap, a key venture fund investor in the region, provides funding for companies in order to develop therapeutic products. The firm is cautious about investing in traditional healthcare providers, which have generated political debate on the degree of choice and quality that patients receive when it comes to selecting their healthcare options.
"We invest in companies that address a high unmet medical need and support its product development," says Healthcap partner Bjorn Odlander. "We look at the value of the product, and this value must be shared with all stakeholders, ie patients, healthcare providers and payers."
But when it comes to digital health startups, policy makers are currently more pragmatic, according to Odlander: "Regulators are assessing the value relative to the risk of new technologies, including digital healthcare companies. Because value often outweighs the risks, regulators are currently more accepting."
This means that once the medical value of a potential product in addressing a medical need has been assessed, it can be approved fairly quickly, which is of advantage for the business development of PE- or VC-backed firms.
Proceed with caution
More lenient regulation aside, digital healthcare is not without challenges and risks. Glitches in technology mean investors remain cautious when weighing in and debating an investment.
According to recent media reports, digital contraceptive app Natural Cycles, backed by EQT Ventures, has been blamed by users for 37 unwanted pregnancies since its public launch. This is one example of a range of risks associated with digital health investments. Patient confidentiality exposure, clinical issues, mistakes in artificial intelligence and in assisted diagnosis are other issues that can crop up.
Says Sunderraman: "Medical staff are increasingly leveraging data analytics and artificial intelligence, and the liability angle remains a complex one."
Despite the teething problems, digital health products are likely to continue gaining momentum, as governments are interested in supporting health initiatives to help medical staff and patients.
"At the hospital level, there's a gradual generational evolution around modernising electronic health records," says Sunderraman. "Medical staff are interested in efficiency and mobility, which can be improved through technology like scheduling automation and digital dictation, for example. On the other side, patients need to feel they have a say in their care, so technology can also improve patient engagement and communication."
Back to Top