UK mid-market most affected by recession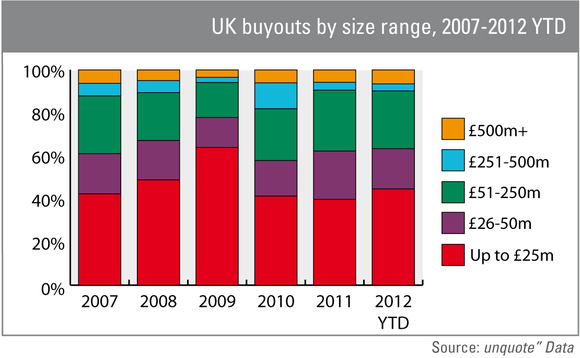 The mid-market has suffered more during the double dip recession than other market segments, according to figures from unquote" data.
The latest numbers show both small-cap and large-cap buyouts represented a bigger proportion of the UK market in 2012. Smaller buyouts worth £25m or less have accounted for almost 45% of all UK deals...