Stirling Square, DBAG invest in Itelyum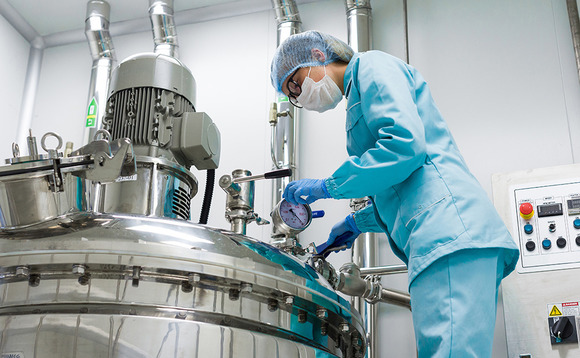 Stirling Square Capital Partners and Deutsche Beteiligungs AG (DBAG) have invested in Italy-based industrial waste recycling business Itelyum; the parties will acquire the stake previously held by Stirling's third fund.
Itelyum's management is also investing as part of the deal.
Stirling Square will take a majority stake in Itelyum via Stirling Square Capital Partners IV, investing alongside its co-investors. The vehicle held a final close in January 2020 on EUR 950m. The deal is the eighth platform investment from the fund, the GP said in a statement. Stirling generally invests in companies with enterprise values of EUR 50m-500m.
The deal will see DBAG take a minority stake in the company, deploying equity via DBAG Fund VII. The fund held a final close in July 2016 on EUR 1bn and generally invests in businesses with enterprise values of EUR 75m-250m. The GP held a final close for its latest flagship fund, DBAG Fund VIII, in May 2020 on EUR 1.1bn.
Although DBAG primarily invests in Germany, Itelyum is the firm's second deal in Italy. The GP made its first deal in Italy in August 2020, acquiring pre-wired conduits manufacturer PM Plastic Materials from the company's founding family and investing via DBAG Fund VII.
Stirling Square acquired industrial and hazardous waste handler Viscolube in 2011 via Stirling Square Capital Partners III, which held a final close in January 2016 on EUR 600m and was 97% deployed as of June 2020, according to Unquote Data. The company generated revenues of EUR 90m at the time.
Itelyum was subsequently formed via the merger of Viscolube with several subsequent add-ons, including Italy-based recycling and speciality chemicals business Bitolea, which the GP acquired from Clessidra in 2017.
Unquote sister publication Mergermarket first reported in November 2019 that Stirling Square was preparing Itelyum for an exit. The company generated EBITDA of EUR 60m in 2019, Mergermarket reported, adding that the company was to be marketed based on EUR 300m. A report from Italian publication Milano Finanza stated that the company posted EBITDA of EUR 25.7m and revenues of EUR 139.7m in 2018.
The sale process was postponed amid the coronavirus pandemic, Mergermarket reported, but sources told the publication in June 2020 that the process was expected to be relaunched towards the end of 2020 or at the start of 2021, depending on market conditions.
The sale was to be relaunched as of May 2021, Mergermarket reported, with the company still expected to be marketed based on EBITDA of EUR 60m and revenues of EUR 300m. Mergermarket reported in July 2021 that bidders in the final stages of the process included DBAG and specialised energy investor Blue Water Private Equity.
Under Stirling's ownership to date, the company has made add-ons including Italy-based waste management business Castiglia in July 2021.
Stirling acquired Spain-based agricultural biostimulants producer Sustainable Agro Solutions in July 2021, as reported, also investing via its fourth fund.
Company
Itelyum provides industrial waste recycling services, specialising in hazardous liquid waste. Its three main divisions are regeneration, purification and environment.
The company was formed from Stirling's platform investment in Viscolube, which was founded in 1963. Itelyum employs 800 staff and is headquartered in Lodi.
People
Stirling Square Capital Partners – Enrico Biale (partner).
Deutsche Beteiligungs AG – Tom Alzin (member of the management board).
Itelyum – Marco Codognola (CEO).
Back to Top