British Private Equity Awards 2019: winners announced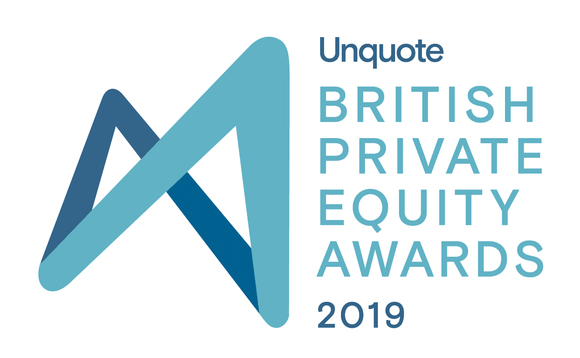 Congratulations to the winners of this year's Unquote British Private Equity Awards, held last night in London.
With a new attendance record set at The Brewery in London last night, Unquote would like to thank all that took part in our 15th Awards and helped make the night a great celebration of success.
The number and strength of entries this year was notable too, making the judging panel's task of selecting the shortlist a particularly challenging one. The judges' input was then considered alongside a vote from the Unquote readership to determine the winners.
Congratulations to the firms that took home the trophies:
FUND ADMINISTRATOR OF THE YEAR
Aztec Group

COMMERCIAL DUE DILIGENCE PROVIDER OF THE YEAR
CIL Management Consultants
SPECIALIST DUE DILIGENCE PROVIDER OF THE YEAR
GK Strategy
M&A INSURANCE BROKER OF THE YEAR
Aon M&A & Transactions Services

LAW FIRM OF THE YEAR – TRANSACTIONS
Eversheds Sutherland

LAW FIRM OF THE YEAR – FUND STRUCTURING
Proskauer

PLACEMENT AGENT OF THE YEAR
Rede Partners
SECONDARIES ADVISER OF THE YEAR
Campbell Lutyens
DEBT ADVISER OF THE YEAR
Deloitte

CORPORATE FINANCE FIRM OF THE YEAR
GCA Altium

DIRECT LENDER OF THE YEAR
Ares Management

BANK LENDER OF THE YEAR
HSBC UK Bank

RESPONSIBLE INVESTOR OF THE YEAR
Palatine Private Equity

FUNDRAISING OF THE YEAR
Bowmark Capital – Bowmark Capital Partners VI

VENTURE & GROWTH CAPITAL EXIT OF THE YEAR
Beringea – Watchfinder

SMALL BUYOUT EXIT OF THE YEAR
August Equity – SecureData

MID-MARKET EXIT OF THE YEAR
Sovereign Capital – Linnaeus Group

VENTURE & GROWTH CAPITAL HOUSE OF THE YEAR
Frog Capital

SMALL BUYOUT HOUSE OF THE YEAR
Synova Capital

MID-MARKET BUYOUT HOUSE OF THE YEAR
Inflexion Private Equity Partners
Back to Top