British Private Equity Awards 2020: winners announced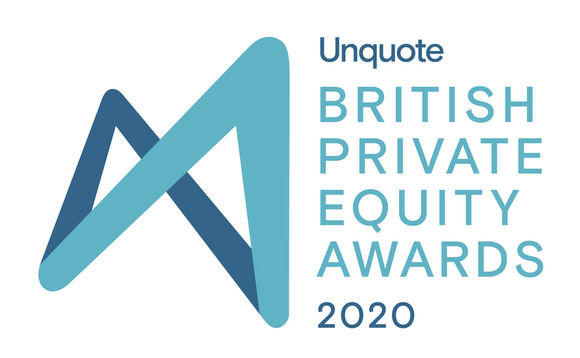 Unquote unveils the winners of the 2020 British Private Equity Awards, hotly contested despite a most challenging market.
Welcome to the 2020 edition of the British Private Equity Awards, which continued to recognise the role of the industry in generating outstanding returns for investors and fostering the growth of the UK economy.
Traditionally, the winners would have been unveiled at the Brewery in London, in front of more than 400 of the industry's finest, all eager to discover the results and, perhaps more importantly, spend a joyous evening to celebrate a year of hard work.
As you can imagine, such large-scale events have proven impossible to run in the current context. Nevertheless, we felt the Awards should be celebrated in style – so we have worked around the clock with our sponsors and the finalists to put together this dedicated website to showcase the results and all those who made it to the shortlist.
Click here to discover this year's winners
Logistics aside, the Covid-19 pandemic has of course loomed large over this year's edition of the British Private Equity Awards. Dealflow came to a screeching halt in March, fundraising timelines were further stretched for many GPs, and most focused their attention on making sure portfolio companies could weather the lockdowns and general disruption. Consequently, of the usual period upon which GPs are judged for the awards, one third was incredibly challenging for everyone.
Nevertheless, the positive stories emerging amid the doom and gloom of Q2 – to say nothing of the tremendous achievements of countless GPs and advisers in the nine months prior to that – convinced us and our judges that highlighting these successes was more essential than ever.
The quality of the entries – especially when it came to firms highlighting their efforts to adapt to the early shock of the pandemic – shows that even at the toughest of times, the British private equity industry is more than capable of stepping up to the challenge and making an even stronger case for its vital role in supporting the local economy.
The Unquote team would like to thank every firm and individual that took part in the process, as well as our judges and readers for their expert input. And congratulations to the winners, as well as those that made it to a very competitive shortlist.


The winners
Small Buyout Exit of the Year
Tenzing (FMP Global)

Mid-Market Exit of the Year
3i (Aspen Pumps)

Secondaries Deal of the Year
Standard Chartered portfolio

Venture & Growth Capital House of the Year
Frog Capital

Small Buyout House of the Year
Elysian Capital

Mid-Market Buyout House of the Year
Bowmark Capital

Responsible Investor of the Year
Palatine

Fundraising of the Year
Tenzing

Lender of the Year
HSBC
Corporate Finance Adviser of the Year
Alantra

Debt Adviser of the Year
Deloitte

Financial Due Diligence Provider of the Year
Alvarez & Marsal

Commercial Due Diligence Provider of the Year
CIL

Specialist Due Diligence Provider of the Year
Palladium

M&A Insurance Broker of the Year
Howden M&A

Law Firm of the Year – Transactions
Eversheds

Law Firm of the Year – Fund Structuring
Proskauer Rose

Fund Administrator of the Year
Aztec Group

Placement Agent of the Year
Asante Capital

Secondaries Adviser of the Year
Campbell Lutyens
Back to Top