Sponsored content
What does that mean?
This content has been produced in partnership with our paying sponsors.
Comment: Change creates the future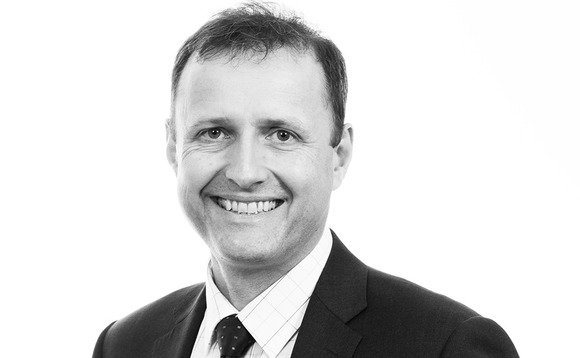 Charles Toosey asks if GPs are turning away from deals within the industrial sector, towards the seemingly "sexier" technology space
The pressure on GPs to deliver a return in a competitive environment has meant investors are beginning to focus on the industrial sector, as this is an untapped area that can potentially provide more predictable and long-term returns in the current turbulent market.
The industrial sector has been bemoaning the lack of qualified engineers and the relative lack of interest from young graduates in joining the manufacturing sector because it is not seen as 'sexy' enough. Furthermore, the industry continues to suffer from a lack of diversity, with women accounting for just 3.8% of engineering apprenticeships in 2015. To inject the required levels of diversity and innovation, a broad range of graduates is required rather than the usual raft of male engineering and physics students that the sector traditionally attracts. Graduates are more interested in pursuing the perceived financial rewards of a career in financial services, or favouring opportunities in the more fashionable high-tech sector because of the newness and apparent freedom to create a 'new world'.
Investors on trend
This is to some extent also reflected in the opinion of investors shown by consistent investment into tech-enabled services, niche consultancies and 'highly scalable' software platforms. Tech multiples continue to spiral upwards and while there are certainly lucrative returns to be made, risks are increasing in a more saturated market.
Many industrial sectors are globalising; the Internet of Things, big data and industry 4.0 are the new buzzwords and while not yet a reality in most of the industry, they will create significant opportunities for improved efficiency. Manufacturers in the west are improving their competitiveness where technology and experience can overcome cheap labour in BRIC countries. Direct investment in more traditional manufacturing, bricks-and-mortar organisations may require a more hands-on approach, but there is real value that can be gleaned from the right investments. The industrial sector is under pressure and in need of cultural change, but there are opportunities for greater efficiency, which is often untapped because of lack of investment and knowledge.
Change creates the future in a manufacturing environment and, at Grant Thornton's Operational Consulting team, we specialise in industrial optimisation with an industry-experienced senior team covering all areas of the value chain, from identifying opportunities to building a best-in-class business. Across a range of assignments we have seen the value created from developing a business at all levels to create a strategic, long-term view and a move away from the dominant change-averse culture.