Larger deals underpin solid CEE performance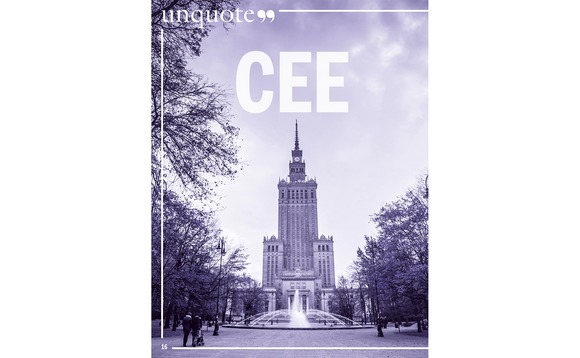 The appearance of larger buyouts drives values up and highlights growing maturity in the region. Mikkel Stern-Peltz reports
Central and eastern Europe continued in solid form last year, building on the good progress made in 2015.
As usual, Poland was the driver of both deal volume and value, registering 14 buyout worth a combined €3.5bn. Romania was the second-largest contributor, underlining the private equity industry's surging interest in the country.
"2016 exceeded expectations for CEE," says Shawn Atkinson, partner at law firm Orrick. "There has been material difference in interest levels in the CEE region – both from maturing local economies producing local players but also an increase in international activity in the region.
"The maturity of Mid Europa, Innova Capital and the new push by CVC – along with the smaller players such as 3TS – has created a flurry of activity over the last 12 months."
Click here to download the CEE chapter of the 2017 Annual Buyout Review, including full five-year statistics, in-depth data breakdowns and exclusive commentary from leading local practitioners
Back to Top