Sponsored content
What does that mean?
This content has been produced in partnership with our paying sponsors.
Style and substance: The growth of private equity in Italy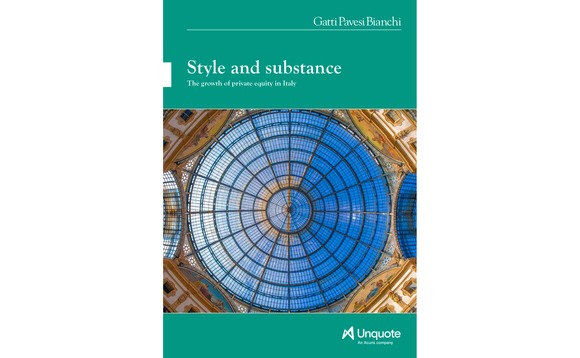 The third edition of Gatti Pavesi Bianchi's new series on the M&A and private equity markets explores why the Italian PE scene is hitting new heights
The Italian private equity market delivered its best performance ever in 2018, setting new records for deal volume and value. According to data from Unquote, total Italian deal value and volume for the year came in at all-time highs of €17.6bn and 149 deals.
While total private equity deal volume for European targets dropped by 3% in 2018 compared with 2017, Italian activity went against the grain as volume increased by 28% year-on-year. In terms of deal value, annual Italian private equity deal growth has outperformed Europe for seven of the past nine years.
Record deal value has been sustained by a number of €1bn-plus mega-deals. There were four Italian deals worth more than €1bn between 2018 and Q1 2019, with the largest, CVC Capital Partners' €3.03bn take-private of pharmaceuticals company Recordati, accounting for three quarters of total healthcare deal value of €4.1bn.
Also in this report:
Detailed activity stats breakdown
Top deals of the past 12 months
Focus on the consumer sector
and more
Click here to download the full report