UPDATED: Global LPs representing €3tn AUM to attend UK conference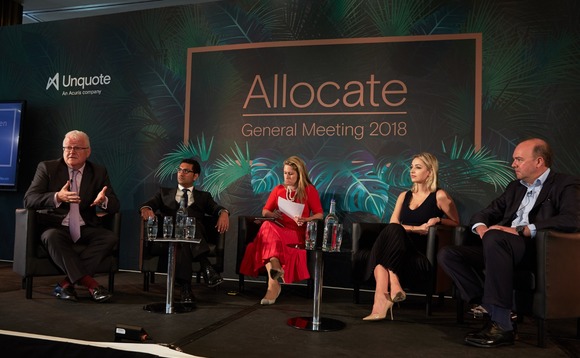 Major private equity LPs will be returning to The Grove in Hertfordshire next month for the 2nd annual Allocate
Pension funds, institutional investors, sovereign wealth funds, family offices and asset managers from more than 20 countries are confirmed to attend.
Aberdeen Standard, SEI, Generali, Hamilton Lane, OTPP, TRS, Pinebridge, OMERS, Harbourvest, Cambridge Associates and Korea Venture Invesmtent Corporation are among the 100+ different institutions represented at the event.
The event, launched by Unquote last year, has been well-received by the private markets industry. "Finally, something different from private equity conferences," said one returning delegate.
Delegates to Allocate are asked to consider a broad spectrum of macro themes; from the rise of populism and lack of social mobility, to post-lean management, digital disruption and the future of the workforce.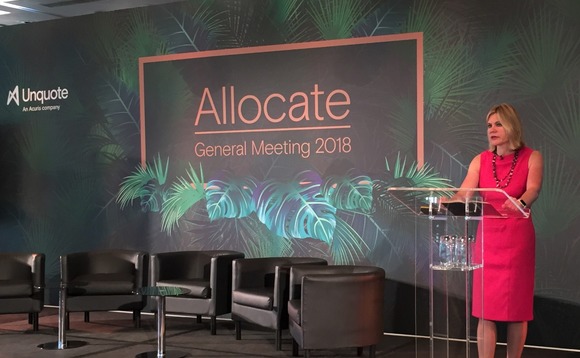 Justine Greening delivering her Keynote on opportunity, work and entrepreneurship at Allocate 2018
Places are fast booking up for the event which is capped at 300 attendees with no tickets on sale to advisors; helping LPs and GPs forge connections. The destination was The Grove, a short hop from central London but a world away from the distractions of the office.
"The Allocate Conference represented a welcome and differentiated addition to the European PE conference scene," said Neil Harper, managing director at Morgan Stanley Alternative Investment Partners. "Macroeconomic and political considerations were successfully integrated with current topics in the PE market, and the GP and LP attendees were successfully engaged in both formal and informal settings."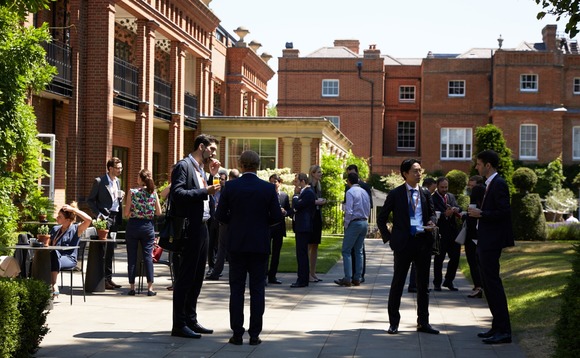 Networking at Allocate 2018
The thought-provoking agenda this year aims to replicate that success. Keynote speeches on the rise of millennial consumers and future of food supply feature alongside topics that address building an inclusive economy and climate change.
The conference takes place on 20-21 June 2019, with an optional golf day and road cycle on 19 June.
"The next vintage of private equity deals will not be like the last," explains Catherine Lewis, managing director at Unquote. "We invite you to join us at Allocate 2019 and explore how mega-trends will affect capital commitments over the next five years."
To find out more, register your interest and become involved in the event, or contact Matthew Robinson at matthew.robinson@acuris.com or +44 (0) 203 741 1062
Back to Top