Unquote, PEWIN promote diverse speaker faculty at Allocate 2019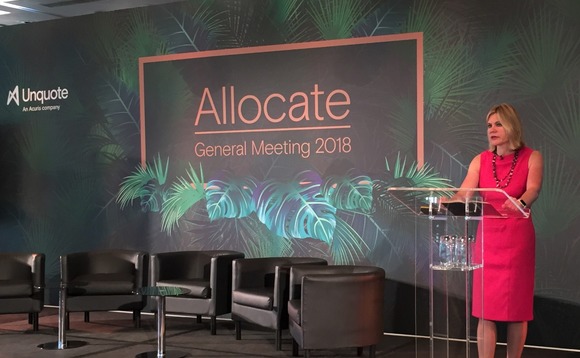 Half of this year's speakers at Allocate are women.
This year, Unquote is pleased to be partnering with PEWIN, the private equity women investor network, on Allocate, the annual UK-based international private equity event. PEWIN is the pre-eminent organisation for senior women leaders in private equity. The association provides opportunities to network, share ideas, make deep connections with peers and empower each other to succeed.
Allocate, held on 20-21 June, seeks to challenge normal private equity events with an agenda that addresses macro issues affecting the next economic cycle, complemented with private-equity-specific topics. Many of the issues covered transcend the industry itself and require the participation of leading thinkers from a variety of disciplines.
We are pleased to be working with PEWIN to provide visibility to some of private equity's leading women. A few of these speakers include:
Michele Giddens OBE, co-founder and partner, Bridges Fund Management
Check Warner, co-founder and CEO, Diversity VC
Veronique Courlier, CEO, Racines Partners
Natasha Buckley, investment practices senior manager – private equity, PRI
Anamica Broetz, head of business development & strategy – private equity, DWS
Annemarie Dalka, head of private equity fund investments, Polish Development Fund
Laura Shen Lefranc, co-founder and partner, Headway Capital Partners
Lisa Edgar, managing director, Top Tier Capital Partners
Nazo Moosa, co-founder and managing partner, v | t partners
Ingrid Teigland Akay, managing partner, Hadean Ventures

Erin Sarret, director, Stepstone

Cristina Alcaide, managing director, Pinebridge Investments

Kate Mitchell, co-founder & partner, Scale Venture Partners

Ipek Mutlu, director international investments, Esas Holding
To view the full agenda and speaker faculty, please visit the event website, and register your interest if you want to join the gathering.
Speaker recruitment is still in full swing and we aim to maintain this ratio.
Back to Top