German GPs weigh up portfolio damage and rescue packages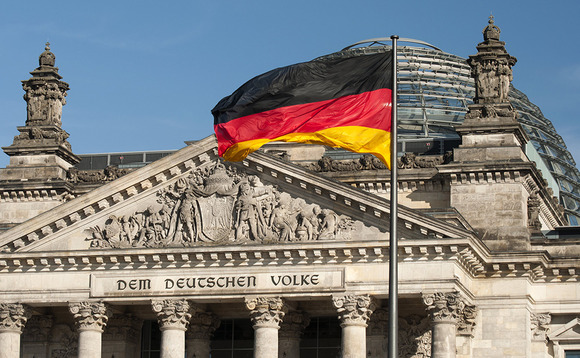 Lockdown measures in Germany intended to stop the spread of the coronavirus have naturally affected local portfolios. Harriet Matthews reports on the country's state-backed loan programme and how GPs are addressing liquidity issues
In March 2020, Germany launched a credit programme managed by the Kreditanstalt für Wiederaufbau (KfW) to issue loans to businesses experiencing liquidity issues as a consequence of the coronavirus pandemic, administered via the country's house banks or local banks. The programme is tailored to suit the needs of businesses of different sizes. The loans are restricted by a number of criteria including up to €1bn per business, up to 25% of a company's 2019 turnover, or the company's current liquidity needs for the next 12-18 months, depending on the size of the entity in question. The KfW also reduced the risk assessment requirements for loans.
KfW announced that it would assume 80-90% of working capital and capex for SMEs and larger companies; in response to concerns that banks would not be willing to take on a portion of risk for certain smaller companies, KfW announced on 6 April that it would fully guarantee loans of up to €500,000 for Mittelstand businesses with 11-50 employees, and up to €800,000 for those with up to 249 employees.
Thomas Fetzer, managing director at Baird, says the nature of Germany's industrials-weighted economy has caused problems for some GPs when it comes to liquidity needs: "The German portfolio of private equity investors is a reflection of the makeup of the local economy, so they often have a meaningful industrial element to them," he says. "Many are fairly exposed and have been undertaking measures to ensure liquidity. But at the same time, the situation of individual sponsors varies quite a bit, depending on their portfolio and where they are in their fundraising cycle."
Fetzer adds: "The challenge for the industrials sector is that many of these businesses have been impacted on multiple fronts by this exogenous shock, on the demand and supply side. Sponsors' immediate priority is ensuring liquidity for as long as possible, to the extent that government funding is available. There is a concerted effort on the part of private equity firms to support their portfolio companies in accessing these government programmes. To the extent that covenants are likely to be breached or will be breached already, companies and sponsors are engaging in discussions with their lenders to ensure liquidity."
It would be completely irresponsible not to evaluate the options, even for what currently appear to be 'safe' businesses" – Kai Roolf, Afinum
Turning a corner
Kai Roolf, a partner at Afinum, says that liquidity has been a priority for the firm's portfolio companies and that the GP has assessed the KfW programme. "It would be completely irresponsible not to evaluate the options, even for what currently appear to be 'safe' businesses," he says. "It is hard to find an unaffected sector. Generally, depending on the outcome of negative scenarios, every business will be affected, so every business and all investment managers should look into it. Some businesses with short-term cash needs are in the application process now. And the government has learned that there must be an option for smaller businesses where banks do not take any risk.
"We have one case where we are applying for KfW funding, where we are getting positive signals, so we will keep our fingers crossed," a partner at a mid-market Germany-based GP tells Unquote. "I think the biggest problem is that, if the government does not give 100% guarantees, they are pushing some of the risk onto the banks, and the banks do not want to take that risk since the companies requiring the cash are those most hit. This makes processes more difficult – it is variable how supportive they are."
The same source added that the arrangements for Germany-based businesses with foreign subsidiaries are more complex, since the KfW programme is designed only to help companies in Germany: "There are restrictions on pushing the money down to subsidiaries abroad, so companies are relying on local programmes in other countries to help, which makes matters more complicated."
New hope
Nevertheless, Fetzer says a new phase could be beginning for some DACH-based GPs. "A couple of weeks ago, most of their attention was turned towards weatherproofing their portfolio, but we are already seeing a change in sentiment; when companies have been weatherproofed and liquidity has been assured, GPs are raising their head above water and looking for investment opportunities. We are not expecting this in large numbers very quickly, but most of the firms that have been around for longer will see that they made some of their best investments in the immediate aftermath of a downturn; for example, 2010 was a very good vintage, so it is about looking at potential targets now to be ready when the market comes back."
Roolf concurs: "We are absolutely looking into acquiring businesses, especially add-ons. We have a list of interesting and attractive competitor companies for each of our portfolio companies. We will try to seize opportunities."
Back to Top