Women in VC: Speedinvest's Nangia on supporting female and underrepresented founders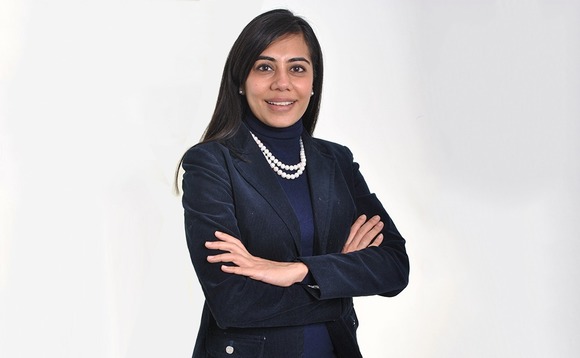 Venture capital firm Speedinvest has pledged to invest 30% of its capital over the next three years in female and diverse founders, with a separate fund-of-funds dedicated to emerging managers as it strengthens its commitment to shaking up the VC ecosystem, partner Deepali Nangia told Unquote
Austria-headquartered Speedinvest started making commitments to first-time managers from the fund-of-funds in September 2022. There is no separate vehicle and the firm has EUR 3m carved out for investments.
In total, it is planning to support ten to 12 micro-GPs, half of which will be female or from underserved demographics, she said.
Apart from deploying capital, Nangia's goal for next year is to further empower the next generation of fund managers by connecting them with LPs and helping them develop their portfolio, while enabling them through operational and investment best practices.
The VC's fund-of-funds has a list of 60 potential targets so far, the majority of which are generalist VCs based in Europe. It has also received pitches from GPs in emerging markets, including Africa, Latin America and Pakistan, she said. The fund intends to invest in geographies and sectors that are complimentary to Speedinvest's broader investment strategy.
Nangia is currently in talks with a climate fund and has already committed capital to the debut vehicle of Austrian VC Female Founders, which plans to back female-founded technology startups and is currently on the road with a EUR 20m target, as reported. Nangia has joined the vehicle's investment committee following the commitment, she added. Speedinvest has also committed to a French GP, she said, without disclosing further details.
Speedinvest is currently deploying capital from its new EUR 500m Speedinvest 4, as reported. It recently closed its EUR 80m Climate & Industry Opportunity fund that will invest in new climate tech startups addressing sustainability challenges in the industrial sector.
Building networks
Τhe number of female founders has increased over the last decade, with greater representation seen in climate and health-related businesses compared with fintech, deep tech and industrial tech, Nangia said.
Speedinvest keeps track of the gender of the founders of its portfolio companies on a monthly basis and across its six verticals, said Nangia. The portion of female-founded startups in its portfolio grew from 5% to 9% in the GP's first two funds, raised in 2011 and 2014 respectively, and has now reached around 21%, she added.
The Diversity, Equity & Inclusion (DEI) strategy, which Nangia has focused on since she joined the firm as a full time partner in February, is part of the firm's larger ESG policy.
The strategy sees the firm seek out and develop relationships with underserved founder and investor networks. Speedinvest plans to develop its inclusive work environment within the firm, as well as passing best practices on to its 300 portfolio companies, she added.
"I don't know of any other fund in the European ecosystem that has a specific partner focusing on female founders and diversity, which is quite interesting," said Nangia.
Although the firm tracks the gender of its founders, it is harder to track the number of startups founded by people of colour given the privacy protection of personal data in the pitch decks Speedinvest receives from potential portfolio companies, Nangia said.
Health and fintech in focus
Nangia anticipates that people of colour and female founders will struggle during the current economic downturn.
"In downturns there's usually a shift to quality – or at least perceived quality – [like] second-time founders," she said. Although VC players typically do not believe that women tend to be second-time founders, Nangia believes that their number is going to grow as "we're still catching the first wave."
LPs that invest in funds with diverse portfolios can make "a huge difference," she added. Although VC is a male-dominated space, she has already noticed that investors are becoming more mindful of such metrics.
However, women who are fundraising for growth capital need to be "quite dogged" and selective of where they send pitch decks, she added.
At the same time, downturns are great for building businesses because talent is very widely available, she said. "Healthcare, which has seen the least amount of digitisation across all other sectors, offers many opportunities for innovation," she said. Moreover, fintech startups in emerging markets can leverage mobile penetration, she added. "As most of the payment flows are broken and made in cash, B2B marketplaces enable digitization of industries like construction or procurement," she said.
Nangia has spent time recently reviewing interesting opportunities in health, software as a service (SaaS) and marketplaces, as well as in female founders from emerging markets, she said. She meets hundreds of female founders per year and around three or four per day, mostly from the UK and Germany, and is currently in talks with a female founder from Mexico, as well as with a climate marketplace.
Earlier this year, she led Speedinvest's investment in Fertifa, an inclusive and comprehensive benefits provider for reproductive, hormonal and sexual health, as well as in Surfboard, a female-founded collaborative planning tool for customer support teams. Her third and latest deal is still in progress, she said.
Investment case for women
Nangia's investment case around women has been met with both skepticism and enthusiasm throughout her career, but she believes that her thesis will be justified through showing value from these investments, she wrote in a blogpost after she joined Speedinvest almost two years ago.
She joined Speedinvest as a venture partner in January 2021 with a focus on women. Her appointment came soon after the firm had begun measuring diversity in its pipeline and internal recruitment, while reworking policies such as parental leave and extending DEI support to its portfolio.
"Venture partner roles don't tend to be advertised, making this hiring sphere even more of a 'closed network' than traditional VC, Nangia wrote in the same blogpost. She was introduced to Speedinvest's founder and managing partner Oliver Holle through friends and colleagues. Holle later crafted a job description tailored to Nangia's passion for supporting and investing in female founders.
Having grown up in Kolkata, India, her background ranges from investment banking and growth stage investing to running an education business in India. Three years ago, she co-founded Alma Angels, a community set up to increase the number of female angel investors in Europe who fund female-founded companies. She is also currently part of the UK government's Taskforce on Women-Led High-Growth Enterprises, chaired by the CEO of Starling Bank Anne Boden.
Before joining Speedinvest, Nangia was an angel investor for European VC firm Atomico for three years. She also previously led the Vision Fund Emerge programme, an initiative which promotes diversity in tech and entrepreneurship in partnership with SoftBank.
Back to Top