Eurazeo shakes up executive board; CEO Virginie Morgon to depart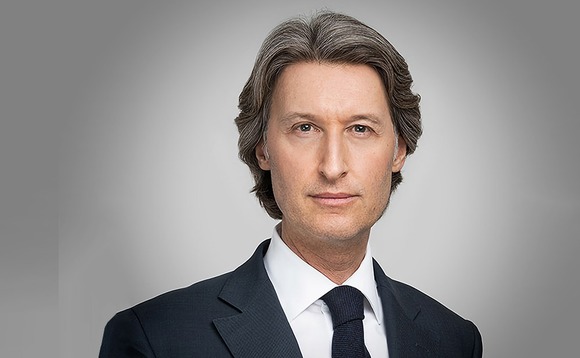 French listed investor Eurazeo has appointed a new executive board that will see CEO Virginie Morgon, alongside general secretary Nicolas Huet and mid-large buyout head Marc Frappier, leave their posts in April.
The executive board will see the appointment of two chairmen, Christophe Bavière and William Kadouch-Chassaing, as well as Sophie Flak and Olivier Millet, according to a statement by the firm.
The shake-up is part of the GP's efforts to accelerate its development towards third-party asset management, optimize its capital allocation and continue to improve the company's financial and non-financial performance, it said.
"With the appointment of a new, collegial, and focused executive board… the board has sought to instill a new dynamic to accelerate the development of Eurazeo's activities and to deploy a high-performance strategy creating value for the benefit of all its stakeholders," said Jean-Charles Decaux, president of the supervisory board.
The Decaux family, who runs media group JCDeacaux and is a major shareholder of Eurazeo, had reportedly sought to be more involved in the running of the asset manager following the death of Eurazeo founder Michel David-Weill last year.
"I leave my position after 14 years at the helm of Eurazeo … that has experienced double-digit growth over the last five years. A group that has become global, present in 10 countries. Our group has one of the most diversified investment platforms on the market and our investment strategies now encompass venture capital, private equity, private debt and real assets," Morgon said.
Eurazeo manages around EUR 32.4bn in AUM. In 2022, the GP raised EUR 3.1bn from its limited partners, which is in line with its EUR 3bn expectation. This included the PME IV fund, which closed above its EUR 1bn target and an increase of more than 50% compared to the previous fund. Fundraising for its flagship fund Fund V with a target of EUR 3bn, meanwhile, will likely take longer in a reflection of the uncertain economic performance, as reported by Unquote last year.
Appointments
Bavière has been a member of Eurazeo's executive board since 2021 and is the founding chairman of the investment firm Idinvest Partners, which was merged with Eurazeo in 2018. He was previously in charge of all the fundraising and marketing teams, as well as the group's relations with its institutional and individual investors. He was also supervising private debt, secondary transactions and fund-of-funds activities.
Kadouch-Chassaing has been a member of Eurazeo's executive Board since March 2022, as well as general director finance and strategy, and CIO. Prior to Eurazeo, he worked at JP Morgan and Societe Generate CIB. He was previously a member of the board of directors for asset manager Amundi.
Flak joined Eurazeo in 2013 and a managing partner in charge of ESG and Digital, as well as member of the partners committee. She previously worked at digital consultancy Accenture and hotel group Accor, as well as a member of the National Digital Council and the EFRAG working group, an advisory group to the European Commission on the extra-financial performance of companies.
Millet has been a member of the Eurazeo executive board since 2018. He manages the investment activity dedicated to small and medium-sized companies and supervises the development of the healthcare activity within the group. He was chairman of France Invest (formerly AFIC) from 2016 and 2018 and vice chairman of AFIC from 2014 to 2016. Millet began his career as an entrepreneur in 1986 by creating Capital Finance. He participated in the development of a pan-European fund for 11 years at Barclays Private Equity France. He was chairman of the executive board of OFI Private Equity, an investment company listed in 2007 and which became Eurazeo PME in 2011.
Back to Top