A future of private equity substance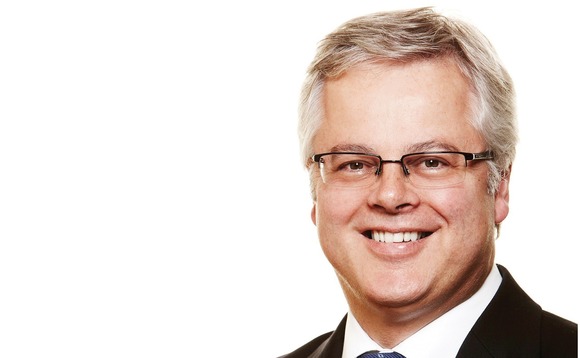 Strong figures suggest Jersey's alternative funds industry is in great shape and, with access to European markets improving, there is every reason to feel confident, writes Jersey Finance chief executive Geoff Cook
Jersey's funds industry continued to perform strongly in 2015, with figures (September 2015) showing the net asset value of alternative funds administered in Jersey, including a sizable private equity sector, grew 12% year-on-year. With regulation, reporting and substance all high on the agenda, chief executive of Jersey Finance Geoff Cook explains what the future holds for the jurisdiction in this article (sponsored by Jersey Finance)

What are the key issues on the horizon for Jersey's private equity industry?
Geoff Cook: Recent years have seen international finance centres having to contend with a growing raft of regulation, and regulatory change is still very much an issue for the funds industry globally.
However, long-term macro trends continue to suggest that jurisdictions that can demonstrate a mature response to regulatory change have the opportunity to play an increasingly important role in global private equity structuring. It is estimated, for instance, that the global asset management industry will grow to in excess of $100tn within the next five years, driving the demand for sophisticated international investment structuring and wider support – playing very much to Jersey's strengths.
Jersey saw some significant private equity fund launches towards the end of 2015 and practitioners are reporting a strong pipeline of business as we head into 2016, spanning private equity, as well as real estate, hedge, debt, credit and infrastructure funds.
Is European market access high on the agenda among the Jersey private equity community?
GC: Market access into Europe as a result of the AIFMD has been a major talking point in recent years, but as a non-EU 'third country' Jersey has managed to position itself strongly in this respect.
Figures indicate that utilising National Private Placement Regimes (NPPR) through Jersey to access Europe under the AIFMD is working incredibly well. At the end of 2015, 230 Jersey funds were being marketed into Europe through NPPRs, a 12% increase compared to June 2015, while 104 alternative fund managers had been authorised – up 24%.
With the European Securities and Markets Authority (ESMA) recommending that Jersey should, in due course, be granted an EU-wide passport, managers are being attracted by the optionality Jersey offers. Recent announcements from ESMA have also clarified that NPPRs will run in parallel with the passport, once granted, for three years, which can give managers added confidence.
At the same time, an ability to offer a 'rest-of-the-world' regime outside the scope of the AIFMD is also proving crucially important, meaning that Jersey is well set to cater for managers targeting, for example, the rapidly growing Asian private equity investor market.
How important is the concept of "substance"?
GC: The introduction of AIFMD, the OECD's Base Erosion and Profit Shifting (BEPS) project, Common Reporting Standard and US FATCA has meant asset management substance is now at the heart of decisions being made by private equity managers.
Jersey is already well placed to meet the challenge of demonstrating substance around fund management and is able to boast, for instance, a healthy corporate governance ratio set against its 1,300 or so regulated funds.
Far from regulatory initiatives causing a movement away, the trend being witnessed in Jersey is actually one of building significant future management substance. A number of major alternative asset manager relocations in 2015, for example, have demonstrated the clear commitment to substance that exists in Jersey.
Are there any opportunities arising from the OECD's BEPS project?
GC: The point of the BEPS initiative was to address the taxation of multinational corporations around the world and eliminate abuse. It seems sensible that, while targeting tax abuse is perfectly understandable, it is also entirely acceptable for certain types of pooled investment activity to achieve neutrality and diminish the risk of double or triple taxation.
Nevertheless, the 15 points set out by the OECD as part of the BEPS project are likely to place a greater emphasis on fund managers in terms of demonstrating substance in the jurisdictions in which they operate. Fund managers can also expect greater scrutiny of their activities, particularly those that benefit from access to Double Taxation Agreements.
With substance being central to the success of Jersey's finance industry, private equity managers are likely to benefit from relocating to Jersey as they factor BEPS, as well as AIFMD, into the other benefits of the jurisdiction. For example, with managers now needing to demonstrate they maintain genuine responsibility for their portfolio or risk management functions, the unrivalled network of service provider, custody, tax and legal support available in Jersey with decades of private equity experience will be hugely beneficial.
Does Jersey anticipate more managers relocating this year?
GC: In recent months, the UK taxation of alternative fund managers has also fallen under the spotlight, including how carried interest is calculated and whether fund management and performance fees should be treated for tax purposes as capital gains or income. Combined, these changes mean that effective tax rates may well rise and that taxation of funds and their managers is becoming more complex.
This changing, and less than certain, operating environment is prompting more and more private equity managers to consider where they domicile themselves. Against the backdrop of everything else happening in the private equity regulatory space, and given its clear corporate and personal tax environment, Jersey is likely to prove an attractive option.
In fact, Jersey is now home to around 125 fund promoters, up from 70 five years ago, while 61 GPs were registered in Jersey in 2015, compared with seven in 2014 and four in 2013.
Overall, the private equity landscape is becoming increasingly complex with substance, reporting, governance and compliance requirements growing in importance for managers. In all these areas, Jersey has positioned itself strongly both as a private equity fund-servicing centre and as an ideal choice for fund management too.
Fund management substance, regulation and developments in the private equity industry will all be on the agenda at the Annual Jersey Finance London Funds Conference, entitled "Clear Direction", for which unquote" is a media partner. The event takes place on 3 March 2016 at 8 Northumberland Avenue.
Book your place here.
Back to Top