Apposite closes third healthcare fund on GBP 200m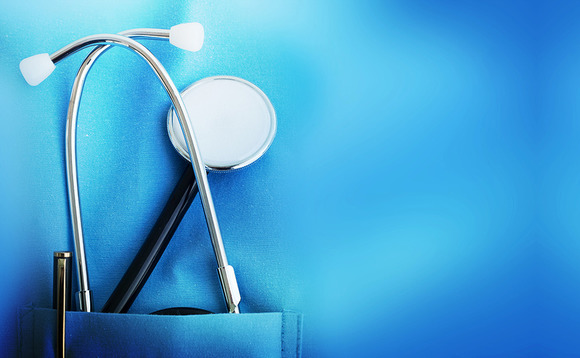 Healthcare specialist Apposite Capital has closed its third buyout fund above target on GPB 200m.
Apposite Healthcare Fund III will seek to make around ten deals across its lifespan, deploying tickets up to GBP 30m which can be topped up with co-investments from LPs, managing partner Sam Gray told Unquote.
Its predecessor, Apposite Healthcare Fund II, closed in June 2018 at GBP 144.5m and is now fully deployed for new platform investments but has some dry powder reserved for bolt-ons.
Realised returns for all of the UK-based GP's buyout and growth investments are over 6x, with an IRR of 33%, the firm said in a statement.
The fund is registered as an Article 8 fund under the SFDR, and Apposite tracks six proprietary health impact objectives, to measure positive impact at the portfolio and company level.
LPs
The fund saw strong support from existing investors with new support from blue-chip investors from Europe and the US.
LPs in the fund include Mizuho Bank, Qualitas Equity Partners, NORD Holding through a fund-of-funds, and BMO Global Asset Management, according to Unquote Data.
"The impact focus attracted a lot of interest from LPs," said Gray, adding that especially new investors were looking for returns beyond the financial.
Investment strategy
Fund III will invest in profitable healthcare businesses with revenues up to EUR 100m, typically targeting primary deals with strong management teams although the GP can buy from other private equity firms.
A good portion of the deals will be in the UK with some in Europe, although the firm prefers to focus on sub-sectors over geographies meaning it's not dissuaded by opportunities with international clients or growth.
The firm will remain focused on the key sectors of healthcare services, digital health, medical products, and pharma and life sciences services.
"What we're seeing in general is a pent-up demand for healthcare assets post-covid, so we see opportunity in any assets that address that," said Gray.
Apposite sees potential in improved valuations in digital health and possibly pharma services, he said. It's not looking to fund early stage digital health as part of a venture capital syndicate but could put embark on a buy-and-build with profitable businesses as the market matures, he added.
Apposite Capital III has already made six investments: Swiss CRO 1MED, Danish specialist residential care business Habitus, French microbiological diagnosis company i2a, Italian develop of advanced microscopy systems, UK rehab provider HCML, and British specialty pharma business Kelso Pharma.
Back to Top