Impetus-PEF Private Equity Triathlon: registration now open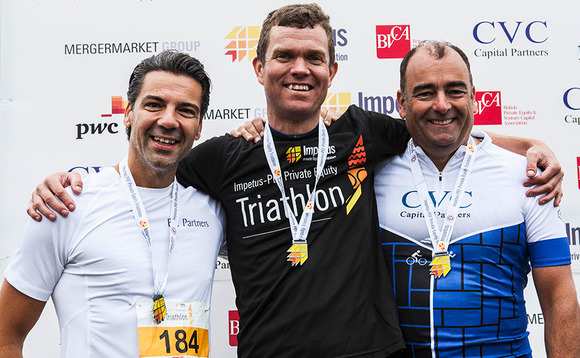 The Impetus-PEF Private Equity Triathlon is now open for registration, ahead of its return for its fourth year on Saturday 16 September.
The Impetus-PEF Private Equity Triathlon will take place on Saturday 16 September 2017 at Dorney Lake, Windsor, SL4 6QP. Early-bird entrants will benefit from 25% off the registration fee from 31 January. The registration form can be found here.
Early-bird prices currently stand at £112.50 for individuals (adult races), £225 for relay teams (adult races – teams of three), £19 for the kids scootathlon and £26 for the kids duathlon. There is a £400 minimum fundraising target and entry fees include race entry, a technical t-shirt, a swim cap, a goodybag, a medal, BBQ and parking.
The funds raised will go towards helping young people from disadvantaged backgrounds to succeed in school and work. Similarly to previous iterations, the event will consist of a series of different races to appeal to individual athletes or corporate teams of varying abilities, including two new Olympic-distance races for those looking to test their limits.
Last year's event saw more than 500 triathletes from the private equity industry and associated professions compete at the 2012 London Olympics venue Eton Dorney.
Back to Top