GP Profile: ArchiMed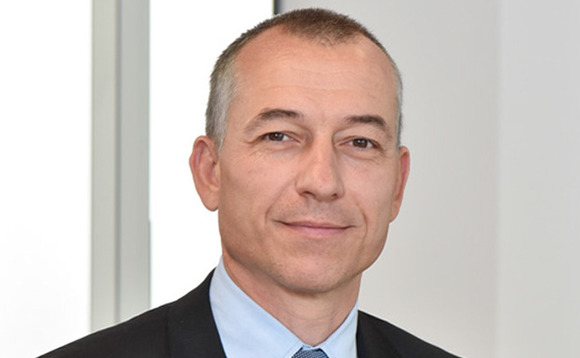 Following the close of its new €1bn fund, ArchiMed chair and founding partner Denis Ribon talks to Alessia Argentieri about the fundraising and investment strategy of the firm's latest vehicle, as well as portfolio management and its deal pipeline amid the coronavirus crisis
Lyon-headquartered ArchiMed is a private equity firm dedicated to investments in the healthcare sector, with a focus on small and medium-sized companies based in Europe and the US, operating across the biopharma, medical technology, diagnostics, life sciences, healthcare IT, consumer health, public safety and care services sectors.
The firm was founded in 2014 by former 3i global head of healthcare Denis Ribon and now employs 40 people. It currently has €1.7bn under management and an investment capacity of more than €2bn when including its strategic investment partners.
Says Ribon: "Our team is composed of a group of global professionals from 12 countries, who have extensive experience in investing across the healthcare industry, having managed more than 40 healthcare SMEs throughout the world over the last 30 years, with a combined value of around €5bn."
The GP recently held a final close on €1bn for its MED Platform I fund, exceeding its €800m target. The vehicle was launched in Q2 2018 and held a first close on almost two thirds of its original target in October that year, followed by several interim closes.
MED Platform I received commitments primarily from institutional investors, including pension funds, insurance companies, endowments, foundations and sovereign wealth funds, and for a minority from family offices. Around 70% of its LPs come from Europe and the rest from North America.
"Despite the pandemic, we received strong backing from our LPs and were able to close the fund above our initial target," says Ribon. "Our investors were attracted to the strong performance achieved by our portfolios as well as our deep and extensive knowledge of the healthcare industry, which allows us to provide strategic and tactical assistance to our businesses, in addition to financial support."
MED Platform I focuses on Europe- and US-based companies with enterprise values of at least €100m, and invests €50-500m. "In addition to its sector specification, our fund also has a very distinctive investment approach," says Ribon. "It plans to make a moderate number of platform investments, while focusing on an intensive buy-and-build strategy, to support small and mid-cap businesses in their expansion and growth ambitions. This allows us to help our portfolio companies scale up and increase their revenue generation and customer base, while consolidating fragmented segments across the healthcare industry."
Buy-and-build
Since it began investing in mid-2019, MED Platform I has acquired three platform businesses: Bomi Group, an Italian specialist in complex healthcare logistics; UK-based Direct Healthcare Group (DHG), a fully integrated manufacturer of pressure care products; and most recently Namsa, a US-based contract research organisation focused on medical devices.
Bomi has already made two add-ons: the acquisition of Logifarma, an Italian logistics business for the pharmaceutical industry; and the bolt-on of Ecuador-based Integrated Logistics Services (ILS). In addition, the GP told Unquote that a third add-on in Europe will be closed next week.
DHG has also inked two add-ons, both in Sweden: the acquisition of Gate Rehab Development in February 2020, and the carve-out of Handicare's Patient Handling division in April 2020. With this last add-on, the size of DHG was doubled, the GP told Unquote. Furthermore, the company will close a third bolt-on in the coming weeks in another European country.
"Through our fund's buy-and-build strategy we intend to internationalise our portfolio companies' businesses by broadening their geographical scope and market presence, or expanding their product range and service offering," says Ribon. "In addition to our add-on pipeline, we are also actively looking for some new platform deals. We are ahead of our plans for capital deployment, and we have a broad and healthy pipeline in Europe and North America." The vehicle expects to make at least one new deal in the next six months, probably before the end of the year, Ribon says.
MED Platform I is the third fund managed by ArchiMed, following its debut vehicle MED I, which raised €146m in 2014, and its second fund, MED II, which closed on €315m in 2017.
MED I and MED II focus on smaller European healthcare companies, investing in firms with enterprise values of less than €100m.
Ribon says: "MED I and then MED II have been dedicated to the small-cap segment, deploying average equity tickets of €20m, while MED Platform targets larger companies and provides cheques of €100m on average. Furthermore, MED Platform only targets companies with clear and strong potential for further acquisitions, able to become aggregation hubs, while our MED range looks for businesses focused only on organic growth."
MED I is now fully deployed and has so far generated a cash-on-cash return of more than five times invested capital. MED II has made six deals so far, including the recent acquisition of US-based Active Graph. The fund plans to ink at least one more deal in Europe by the end of the year and will have additional capital to continue its investment period in 2021.
"Our portfolio has been performing very well during the crisis. Our companies have reacted quickly to the emergency and have shown their resiliency. Some of them have also been able to redirect and refocus their activity on the fight against Covid-19, such as Diesse, an Italian diagnostic company in the MED I portfolio, which has developed a blood test capable of tracking Covid-19 antibodies."


Key People

Denis Ribon is founding partner and chair of ArchiMed. He has more than 25 years of experience in the healthcare sector. He worked for management consulting firm AT Kearney, and in 2001 joined private equity house 3i. He became global head of 3i's healthcare team in 2007, overseeing its healthcare investments and portfolio across Europe, North America and Asia.
André-Michel Ballester joined ArchiMed in 2017 as a strategic partner and became a partner in 2018. He has more than 30 years of experience in the healthcare sector, having held CEO and non-executive director positions in several European and US medtech companies, such as LivaNova, Edwards Lifesciences and Baxter.
Antoine Faguer is a partner at ArchiMed. He previously worked at BNP Paribas and subsequently for private equity firm 3i from 1999 to 2008. He also was chief financial officer of agrifood company Norac Group, where he led several M&A operations, and contributed to develop and expand the business.
Back to Top