Fundraising tales reveal market split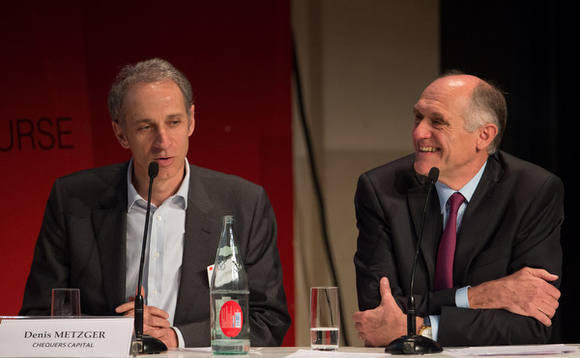 The post-crisis fundraising market may be deemed one of the toughest ever, but not all GPs can rely on the same formula to succeed, as Chequers Capital and Blackfin Capital Partners explained at the annual AFIC conference in Paris last week. Greg Gille reports
Chequers Capital and Blackfin Capital Partners both closed their vehicles in July last year, but had a very different experience on the fundraising trail. Chequers, a generalist mid-cap player, closed its sixteenth fund on €850m, after barely three months on the road. Meanwhile, Blackfin, which focuses on small-cap investments in the financial services sector, launched its maiden vehicle in 2009 and reached a €250m final close two years later.
The fund sizes and the investment focus may be worlds apart, but the heads of both firms agreed that GPs in fundraising mode better be ready for particularly clued-up investors. For Denis Metzger, chairman and CEO of Chequers, this increasingly professional attitude was actually paramount to the firm's quick and efficient fundraising: "You had to deal with a lot of followers in 2006, which made it hard to target the best investors. Now you can build a fruitful dialogue with LPs that are finally starting to understand what we really do, unlike in 2006."
Metzger went on to explain that Chequers noticed this increasingly professional attitude across the board: "In 2006, the funds-of-funds were clearly leaders in that respect. Today the playing field is more even, and we are for instance faced with high-quality sovereign wealth funds from all over the world."
In a crowded fundraising market, a firm's track record and "brand appeal" are often said to go a long way towards securing commitments from these selective LPs. First-time funds like Blackfin are proof that there is still space for newcomers – but only if they can claim to stand out in other ways. "We didn't sell a track record but an investment strategy," said Blackfin chairman Laurent Bouyoux, adding that the firm's focus on financial services was particularly adapted to current market trends. Building up visibility took quite a lot of doing though: the GP targeted around 150 investors, and managed to convince 25 of those after many meetings. "Some LPs must have thought we were a bit of pain!", joked Bouyoux.
Chequers didn't have to fight for attention, but could have stumbled on an issue that plagues many GPs whose track-records are otherwise impeccable: a lack of recent exits. Metzger insisted that there was no point in trying too hard to tick boxes merely in order to woo LPs. "I think the most important rule is to be yourself," he noted. "Do I have to return cash at all costs when my portfolio is hard to sell?" The firm instead chose to explain to its investors how it would be wiser to wait for better market conditions before exiting some of its more expensive investments, made around 2006.
All in it together?
The two GPs also had a different take on the effects of having so many funds vying for limited LP money in the current market. Metzger said he was grateful for rival Astorg Partners (which closed its €1.05bn vehicle in April 2011) leading the way, as it could benefit from the same appetite for top-quartile French mid-cap managers: "It is not because you have competition in the market that fundraising will be more difficult; for us it was actually easier in 2011 than it was in 2006."
But Blackfin found that a sudden influx of blue-chip names in the market was not necessarily good news for the newcomers. "Around mid-February 2011, all the large funds came back on the market. LPs were keener on re-upping in a GP's third or fourth fund, and therefore didn't have the time to see us any more," said Bouyoux, adding that new commitments were much harder to come by in the last few months of the fundraise.
Back to Top