HealthCap looks to future growth after new appointments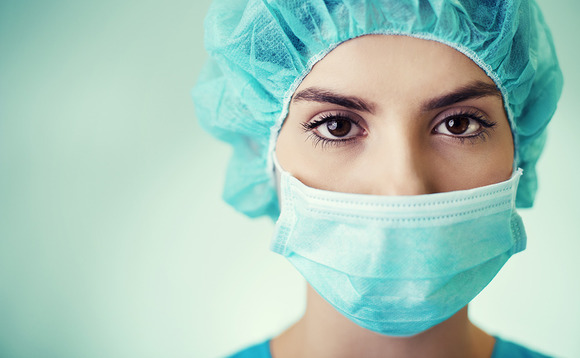 Having strengthened its senior team, venture capital firm HealthCap is looking ahead to a busy healthcare and life sciences market, co-managing partners Mårten Steen and Björn Odlander tell Unquote.
Stockholm-headquartered HealthCap announced a raft of senior appointments in October 2021, as reported. These included the promotion of partner Mårten Steen to co-managing partner. Steen first joined the firm in 2005 as an associate, returning in 2010 following a period working at Merck Serrono. Steen holds board seats in HealthCap portfolio companies including Ireland-headquartered Priothera, a specialist in allogeneic hematopoietic stem cell transplantation (HSCT); HealthCap first backed Priothera in a EUR 30m Series A round in October 2020.
"The addition and expansion of our team reflects our desire to be on top of things," says co-managing partner Björn Odlander, who founded HealthCap in 1996 alongside partner Peder Fredrikson. "We are in the forefront, and want to stay in the forefront, so we need to evolve our partner and investment professional group to remain dynamic."
At the same time, the firm looking ahead to its next fund. "The hires are also about strengthening our future investment capacity and giving us a strengthened ability to attract investors for Fund IX," says Odlander. "We are not fundraising now, but we are preparing for the future. Historically we have raised eight funds over 25 years, so it's reasonable to expect that we will come to the market again soon."
HealthCap VIII was launched in 2019 and held a first close in September that year on EUR 190m, followed by a final close in mid-2020 on EUR 232m, making it the firm's largest fund raised to date. The GP deploys around two thirds of its capital in Europe and one third in the US, typically investing in 12-15 portfolio companies per fund. The firm specialises in the life sciences sub-sectors of biotechnology and precision medicine, but also makes deals in areas including digital health.
HealthCap has raised approximately EUR 1bn across its successive fund generations since its foundation 25 years ago, according to its website. "We have not changed our strategy over the past 12 years, but the strategy in itself implies change," says Odlander. "We are in a golden age for biotechnology where new knowledge is providing the basis for understanding and developing treatments for disease."
"We like to lead or co-lead investments, mostly at Seed or Series A, since we want to get into the equity early," Steen explains. "We have done a few pharma spin-offs recently, where we can start new companies that already have assets and clinical data. We source opportunities through our network and we look at risk-reward profiles."
Portfolio development
Since the launch of HealthCap VIII in 2019, the firm has made 11 new investments. The GP has also seen four of its portfolio companies complete an IPO during this period, including California-based endocrine disorder therapy developer Spruce Biosciences, which listed on the Nasdaq Global Select Market in October 2020. HealthCap's previous exits include the SEK 3.4bn (EUR 320m) trade sale of consumer pharmaceuticals firm Trimb to Karo Pharma in June 2019.
The firm's recent investments include a EUR 6m Series A funding round for HelloBetter, with HealthCap backing the digital mental health startup for the first time. In July 2021, the firm backed a USD 55m financing round for Denmark-based Hemab, a therapy developer for underserved bleeding and thrombosis disorder, investing alongside Novo Holdings and RA Capital Management. Unquote sister publication Mergermarket reported in August 2021 that Hemab was planning an IPO on Nasdaq in the US to fund the next stages of its clinical trials, citing CEO Benny Sorensen.
HealthCap currently has 25 portfolio companies, according to its website.
The GP has not significantly increased the size of its equity tickets over time. "Over the years we have learned that many very good investments can be made with small amounts of capital, so we keep an open mind," says Odlander. "But you do need to have adequate reserves – an initial investment needs to leave room to support companies in the future."
While the healthcare sector has enjoyed a busy year for fundraising and deal-making across both venture capital and private equity, the market environment has not been obstacle-free. "It has been a busy year with a lot of follow-on financings in the private portfolio, but it has been challenging, too," Odlander says. "The biggest challenge has been running clinical trials in this environment – regulators have been helpful, but they could not change the fact that people did not want to come to the hospitals. We ended up with a bias where it looked like treatments did not work, since patients could not be monitored. But there has been little challenge in raising cash, as the community has adapted to a virtual environment."
In addition to its headquarters in Stockholm, the firm also has offices in Oslo, Norway, and Lausanne, Switzerland. However, like many VCs, HealthCap has taken advantage of the industry's ability to adapt to more restricted travel options. "The pandemic has taken geography out of the equation for raising funds," says Steen. "The industry has been effective in financing itself."
Driving ESG through healthcare
In addition to its focus on investing in pre-existing life sciences companies, HealthCap also focuses on company formation. The firm generally takes a board seat when investing and can source CEOs from its network. HealthCap's portfolio companies have developed around 30 pharmaceutical products and 50 medical devices, according to Steen and Odlander, and the clear healthcare outcomes of these investments feed into HealthCap's ESG policy.
In a year and a half where healthcare provision and access have taken centre stage, the topic of ESG has continued to play a key role in HealthCap's strategy. "We believe that we make an important impact on society with our investments by helping patients live longer and better lives," says Steen. "ESG is something that we take seriously and it is an evolving field. We score our portfolio on ESG measures and this process will get even more sophisticated in time."
The firm's ESG policy focuses on the implementation of sound ethical practices in HealthCap's portfolio companies. This includes awareness of and compliance with relevant laws, regulations and specific guidelines for drug development, as well as the avoidance of corruption, and seeking to engage with relevant stakeholders and communities directly or through portfolio company representatives. The GP defines its stakeholders as patients, healthcare systems, and society, and its economic growth as a whole.
The background of many of HealthCap's team members also informs its attitude to ESG. "Mårten and I are both medical doctors and trained scientists," says Odlander. "ESG comes naturally to us and it's part of the oath you take as a doctor, working for the benefit of the patient and putting them first, contributing to their wellbeing. We are also in a regulated environment where you don't get away with bad behaviour. If you mess up trials or pollute with a factory, you are out. It's in line with our 'doing well by doing good' motto."
Back to Top