Sector focus: Are recruitment company investments still viable?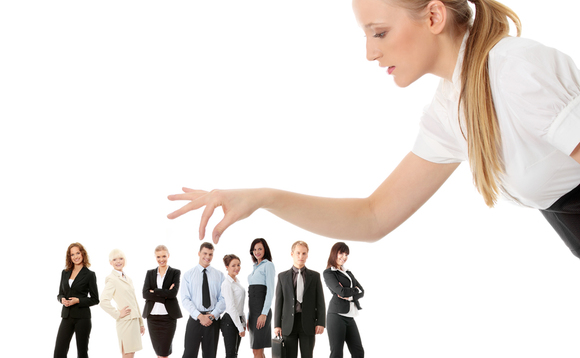 What effects are Europe's choppy economic waters having on the attractiveness of the recruitment industry to private equity investors? Kenny Wastell reports
The recruitment sector is often seen as a bellwether for the wider economy, shedding light on the tranquillity or turmoil of the journey ahead. However, despite listed firm Hays releasing positive results at the end of August – notably recording net year-on-year fee growth of 8% in Germany and 5% in France – Europe's economy appears to be approaching stormy seas once again.
This raises questions about the attractiveness of such assets to investors. Indeed, Switzerland-based international recruiter Adecco, which generated more than 60% of its 2013 revenue in Europe, saw its share price drop from CHF 70.45 on 5 September to CHF 60.55 just five weeks later. Reports have broadly attributed this to the gloomy economic clouds forming over the continent.
As a result of this susceptibility to the wider economy, private equity investors must navigate the sector with caution. "In the UK, the private equity market's interest in the recruitment space tends to go in phases," says Byron Griffin, a partner in the corporate finance advisory team at Deloitte. "It's a very cyclical market. You have periods where recruiters are growing strongly, the private equity community then gets excited about the prospects and invests heavily into that wave."
Griffin advised Graphite Capital on the sale of supply teaching recruiter Education Personnel in May this year. Another adviser to the GP is corporate finance firm Robert W Baird, which advised on the sales of recruitment businesses NES Global Talent in 2012 and Alexander Mann Solutions in 2013. All of these investments have generated handsome returns for the firm; Alexander Mann and Education Personnel generated 3.6x and 6x returns respectively, while NES had a compound annual growth rate of more than 20% with Graphite at the helm.
Sale now on
"Inevitably there are more businesses for sale at the moment in general given the upswing in the economy – we've been inundated with businesses in the last nine months or so," says David Silver, head of European investment banking at Robert W Baird. "However, I don't think you'll see a significant rush of private equity firms buying into UK recruitment companies as a consequence of the improving economy in the country. What you probably will see, however, is more investors looking at the sector because they've seen firms like Graphite make extremely good money in it, albeit a high bar will be set as to what 'good' looks like in the sector."
A point that Griffin, Silver and Graphite senior partner Mike Tilbury all agree on is this: private equity backers are best advised to invest in companies that are less exposed to variances in the wider economy. There are three dominant growth strategies open to private equity investors in the sector, which effectively mitigate against these variances. The most immediately apparent of these options is international expansion on a global scale.
However, while acknowledging the positives of international expansion for some niche industry-specific recruiters, Griffin issues a word of warning regarding more generalist companies adopting this strategy: "If you build a recruitment business in multiple geographies, a number of larger potential trade buyers might struggle to integrate it into their organisation. They would effectively need to pull it apart to drop it into each individual geographical structure. You need to make sure you have a corporate buyer able to accommodate that, because not all of them do."
Another option for private equity backers is one taken by Graphite with two of its aforementioned portfolio companies; NES and Education Personnel both serve one specific sector. According to Griffin, the advantage of targeting sector-specific companies is that specialist sectors, particularly those where demand for highly skilled employees outstrips supply, enjoy significantly less exposure to macroeconomic downturns.
In the case of Education Personnel, much of the company's growth strategy was a matter of consolidating market share, explains Tilbury: "We created the UK market leader by combining Teaching Personnel and Protocol Education – they were the number three and number five players. While Protocol was very strong in London, Teaching Personnel was very strong in the regions. The companies were making EBITDA of £4m and £8m respectively when we merged them together. When we sold it three years later, it was making £25m."
Forward visibility
Meanwhile, NES has the benefit of recruiting people on a contractual basis. "The average contract period for NES was 18 months," explains Silver. "That's significantly different from a recruitment company moving person X from one company to another on a permanent basis. Instead of one-off fee events, NES has 18 months of forward visibility and the extent of forward visibility is a key point from a private equity perspective."
A third strong strategic option is to invest in assets with more diversified and unique product offerings. The traditional recruitment industry, as with many other markets, has faced increased competition from more modern online challengers, such as Linkedin. Alexander Mann, says Silver, was a pioneering provider of human resource outsourcing services, taking over the entire HR process for clients.
Similarly, other companies have enjoyed success providing consolidated employee incentivisation services. These allow companies access to a wide network of benefits, which can help lure and maintain promising candidates. "You'll probably see a lot of people around the human capital sector," says Silver, "whether that's in technology, employee incentivisation companies or niche outsourcing businesses."
However, companies such as Alexander Mann – which serve a broader spectrum of sectors compared with the likes of NES and Education Personnel – are more exposed to the external economic climate. Indeed, Tilbury explains that the agency's performance in recent years was "a good indicator of how the UK economy was recovering". Yet the GP still saw strong returns when exiting the company.
Graphite has developed a reputation for developing strong performers within the recruitment sector. As Tilbury explains: "Our credentials in the recruitment market resonate with management teams in the sector. We don't run businesses but we help management teams achieve the potential in these companies." Such is the firm's expertise within the sector, Tilbury anticipates there will be "at least one recruitment deal or recruitment-related transaction" made from its £500m GCP VIII fund.
As with any potential portfolio company, a recruitment firm must certainly feature a unique service and strong management team if it is to succeed. Should a potential acquisition be positioned in such a way as to mitigate external macroeconomic factors, its investor will undoubtedly be better placed to guide it on a calmer voyage.
Back to Top