Sponsored content
What does that mean?
This content has been produced in partnership with our paying sponsors.
Q&A: Rutland's Morrill and Wardrop on Millbrook and Pizza Hut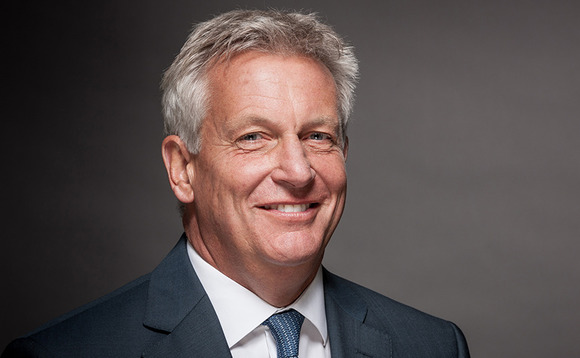 Rutland Partners scooped awards for their investments in Pizza Hut and Millbrook at this year's unquote" British Private Equity Awards. Kenny Wastell speaks with managing partner Nick Morrill and partner David Wardrop about the strategies behind the investments
Kenny Wastell: What does winning the awards for your investments in Pizza Hut and Millbrook mean to Rutland as a firm?
Nick Morrill (pictured): We're honoured to have been recognised in two different categories and for investments in different stages of investment. It's important for a house like ours, which doesn't perhaps have the profile of some of the mainstream houses. The team has worked very hard for a long time and life is never easy in portfolio management. To an extent it justifies all the hard work after a number of years. These are among the most difficult awards to be recognised in, so we're delighted.
KW: On your investment in Pizza Hut, what did you identify as the key challenges and how did you go about implementing your plans?
NM: Pizza Hut had a large national estate of restaurants in locations you just could not secure or build today. Despite the fact the business had seen a continued decline in profitability for 10 years or thereabouts, it had more than £200m in sales, a loyal customer base and was operating in the casual dining sector, which in the UK has grown every year for 10 years. We had to identify why that decline was happening, whether it could be reversed and whether that loyal customer base would be receptive to the redirection of the business.
In the first 12 months when footfall was continuing to fall away we were determined not to do what most retailers automatically do: promote, advertise, market and discount. Before spending significant money on reinvigorating the estate, we had to know what the profitable base of sales was that we could work from, without it being artificially propped up. Additionally, we had to identify how to maintain the increased footfall resulting from re-imaged restaurants. Alongside management, we concluded that we needed a menu that had moved on and engaged with a modern, younger customer. Today there are more starters, fries and cocktails in addition to social media access within the restaurant - all of which appeal to a younger generation.
KW: One of the highlights of the Millbrook investment was a significant increase in profitability. What were the key drivers and strategy behind that turnaround?
David Wardrop: The driver behind buying Millbrook was that there was a trend evolving in the automotive industry to focus more on assembly and production, without long runs being interrupted by smaller niche elements related to technology, support and testing. We had a core facility with unique properties that was relevant to numerous disparate groups of suppliers on a global basis and that marketplace was only moving in one direction.
This was a business that was fundamentally an in-house operation. We had to be clear about our plan and strategy from the offset. We invested a lot of capital to reshape it from a company that was focused on its parent into one looking to capitalise on the market opportunity ahead of it. That involved new facilities, building a sales function and fundamentally transforming the business in order to drive value. With emissions legislation changing in the UK – and legislation surrounding a move to electric vehicles in the longer term – there are real engineering challenges to be met. Solving those challenges surrounding how they are built, engineered and tested is something Millbrook is now able to help with.
NM: The seminal challenge was that the incumbent management team were to a degree imbued by a history of General Motors ownership. So we had to find good quality new management and affect a completely different culture within the organisation. Customers were not going to move high quality programmes into Millbrook until such a time as they could see the right people with the right attitude to spending capex and developing niche service propositions.
By the final year of the investment we had a number of large automotive clients committing to multi-year contracts across a whole range of different services. Previously they had more often been likely to sign up on the basis of individual projects. Being able to point to numerous long-term contracts worth upwards of tens of millions, with the forward visibility and the client commitment that demonstrated was important when it came to attracting buyers.
KW: The two investments were across very different sectors. How does the Rutland team adapt - internally – when working alongside businesses in such different spaces?
DW: The approach we take to all our portfolio companies is the same. On the way in we identify what needs addressing and what will drive value, whether that is about investing in emissions technology in Millbrook or re-imaging restaurants and changing the menu at Pizza Hut. We are always thinking about active engagement with the team, getting the right people in and investing capital where it is needed. There are running themes surrounding how you approach and address these challenges.
NM: It is really about adherence to three key criteria. Firstly, we look for scale businesses that are underperforming compared to their pasts or their potentials. Secondly, we need those businesses to be in a sector that is going to be around for the long-term and is not under threat - which is the case for both casual dining and testing and inspection. Thirdly, the fix we introduce has to be largely inherent in the business itself and not dependent on changing economic conditions or new technology discovery, for example.
Click here to view the full list of winners for the 2017 Awards, and pictures of the ceremony