Sponsored content
What does that mean?
This content has been produced in partnership with our paying sponsors.
Q&A: Rutland's Craddock on Aston Barclay and making partner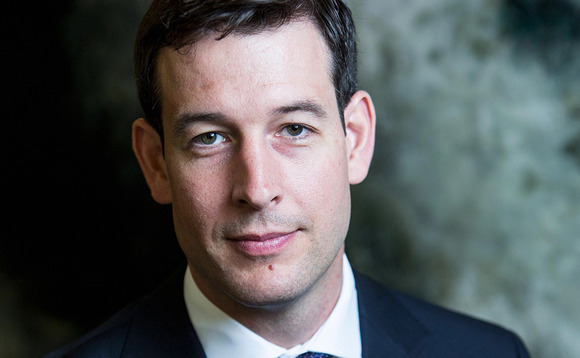 Unquote speaks to Rutland Partners' recently promoted investment director Tristan Craddock about his new role as partner and his involvement with portfolio company Aston Barclay
Kenny Wastell: You were recently promoted to partner at Rutland. What are the main challenges of the new position and how have your day-to-day responsibilities evolved?
Tristan Craddock: It is an evolution rather than a dramatic change. Rutland is good at incrementally moving people into leadership roles as their careers progress, so by the time the opportunity to become a partner arose, I had already undertaken various leadership activities. I had a frontline role in the Aston Barclay transaction, which gave me a lot of exposure to the activities I will now be moving into. Of course, the new role will involve greater expectations and responsibilities related to sourcing deals and executing transactions. Equally as important, there will be more emphasis on nurturing relationships with portfolio company management teams, ensuring we add as much value as possible and helping steer businesses in the right direction.
KW: This year will mark your 10th anniversary at Rutland. How has the firm evolved during that period?
TC: Rutland is still faithful to the core strengths and differentiated approach it had when I first joined in 2008. We have demonstrated that our niche enables us to invest through the economic cycle and find businesses with good dynamics and complexity. There has been an evolution of the partnership group with the appointment of Andy Powell as managing partner, as well as other changes within the team. We have also evolved our approach by becoming increasingly plugged in to the advisory and intermediary community, ensuring our hands-on style of investing leverages best practice from third parties.
KW: You were involved in the acquisition of car auction business Aston Barclay last year. How is the implementation of the growth strategy progressing?
TC: We have had a good start. When we first invested there was no identified chief executive, so we introduced [former HPI managing director] Neil Hodson as CEO. We have also appointed an IT director, strengthened the finance department, created a dedicated sales and buyer engagement function and introduced additional infrastructure to grow the business. The business opened its fifth site at Donington Park in September - expanding the nationwide coverage - and has also developed and launched a buyer app, allowing buyers to participate in live auctions while on the move and allowing us to know our customers better. It has been a big leap forward in a short time.
KW: What potential exit routes do you see for Aston Barclay? Might it prove attractive to a trade buyer or another fund manager – is an IPO a possible option?
TC: We have got positive market dynamics and the business is performing well. Its IT capabilities should enable it to grow to a relatively large scale quite quickly. So, it will have plenty of runway after us, which means we should have a lot of potential exit routes. Trade is an option that could be interesting but, equally, with the performance trajectory and scale of market opportunity, it might well be interesting to another financial sponsor after us.
KW: Rutland picked up two awards at last year's Unquote British Private Equity Awards for investments in Pizza Hut and automotive testing business Millbrook. What themes across these three deals specifically reflect Rutland's approach to investment?
TC: The thread that ties all our investing together is complexity, either in the transaction itself or in the performance or history of the business. Much of the complexity with Millbrook was the carve-out from General Motors. Pizza Hut was a business that had previously been extremely successful and had strong market share, but the complexity was mapping its route back to growth after its recent trading history and trajectory. Differently, yet on the same theme, Aston Barclay was performing well but had an incomplete management team because the founding family were moving to one side. It needed a more centralised set-up, as well as somebody to see it through a significant greenfield project.