LP Profile: IMCO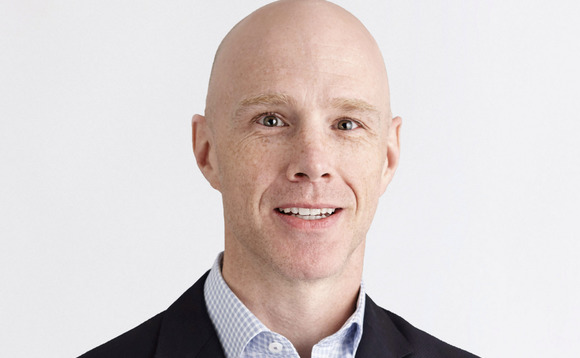 Investment Management Corporation of Ontario (IMCO) managing director Craig Ferguson talks to Eliza Punshi about accelerated deployment activity during the pandemic and the LP's plans to scale up its private equity allocation by 2025
Established four years ago and headquartered in Toronto, Canadian LP Investment Management Corporation of Ontario (IMCO) is an asset manager for public sector institutions with $70bn in assets under management. It is focused on mid-market funds in North America, Europe and, to a lesser extent, emerging markets. It invests across business services, consumer, healthcare, financial services, technology and media.
In 2019, the LP's private equity allocation was C$1.9bn, or 3% of IMCO's overall portfolio, but it plans to increase this to C$6bn by 2025. At the end of October last year, IMCO committed a total of C$1bn to Kohlberg Investors IX, North Haven Capital Partners VII and Nordic Capital X.
Additionally, the LP plans to construct a portfolio of internally managed direct investments and co-investments. "We give access to direct and co-investing in a cost-effective manner that would otherwise be difficult for clients, especially smaller funds, to access on their own," says managing director for private equity Craig Ferguson. He adds that carrying out direct and co-investment "also builds up our internal sector expertise, which ultimately makes us a more attractive and effective investor and generates more dealflow".
On the topic of GP selection, Ferguson says transparency and a willingness to build a two-way relationship are key factors the LP looks for. Additionally, he also wants chosen managers to help the LP pick sub-sectors that will outperform and can generate dealflow on the direct-investment side. "As we build our team, we will have more sector-specific knowledge, and a two-way partnership would mean IMCO offering more value than just a cheque."
Investment in EMEA currently accounts for a third of the PE portfolio. Ferguson views Europe and the UK as an "efficient market, with robust sectors and some unconsolidated sectors that present opportunities".
Says Ferguson: "Diversification is our driver, and we want to make sure we are exposed appropriately to the European region, which is a big player in the global economy."
Undeterred by the pandemic
While IMCO's preferences in terms of regions and sectors remains the same as before the pandemic, it is looking to make investments in managers and companies that have proven resilient through the pandemic, and that have sustainable future growth strategies.
Ferguson says Covid-19 accelerated its deployment activity, and that the LP was excited to deploy capital during the challenging conditions created by the pandemic. "If you look at other contractions or recessions, the strongest private equity returns occurred in the funds and the deals that were done in the depths of the downturn, and Covid-19 is no different. Coming out of the global financial crisis, the 2008 and 2009 fund vintages produced very attractive relative returns," he says.
For 2021, the LP's plans involve adding several new managers, as well as a continued expansion of its direct and co-investment portfolio. Ferguson thinks the new year will bring continued growth in dealflow and fundraising as the pandemic subsides, but warns that the vibrancy of activity will depend on the speed of the vaccination programme and a return to normal protocols.
Key team members
Craig Ferguson is managing director of IMCO. He joined the company in 2020, following nine years as managing director at Manulife Capital, leading deal teams in private equity and credit investments.
Bert Clark is CEO of IMCO. He oversees the firm's strategic direction and global growth. He has past experience as president and CEO of Infrastructure Ontario, which manages the province of Ontario's real estate portfolio and delivers public infrastructure projects.
Jean Michel is chief investment officer of IMCO. He leads the firm's investment team and oversees all global investment activities, including portfolio construction, asset allocation and strategic partnerships.
Christian Hensley is senior managing director for equities and credit, and has been with IMCO since 2019. He oversees IMCO's private equity, public equities and global credit programmes, which are executed both internally and through external managers.
Back to Top