Unquote British Private Equity Awards: FAQs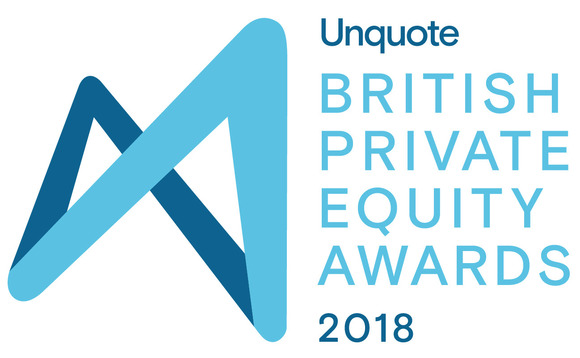 As private equity's top performers vie for the industry's most prestigious awards, here is a round-up of frequently asked questions from those working on entry forms.
Q: Where do I find a list of categories and entry forms?
A: All the information can be found on www.britishprivateequityawards.com. Simply click the 'ENTER YOUR FIRM' button on the home page to begin your submission. Once registered you will be able to fill in the digital form at your own pace, adding information and editing your entry as you require.
Q: What should I do with my completed submission and entry form?
A: Forms must be completed by 4pm on 13 July 2018. Forms will be automatically entered once the submission process is complete.
Q: Is the length/file size of the submission set in stone?
A: The online submission form automatically limits how much information you are able to supply. Our judges are incredibly busy people who will become quickly frustrated at submissions that are too long. Equally, they are unimpressed by cut-and-pasted press releases and exceedingly short answers to qualitative questions.
Q: What are the size definitions for "Small-Cap Exit of the Year" and "Mid-Market Exit of the Year"?
A: These categories are defined by enterprise value on entry of the deal. For the Small-Cap category, EV on entry must be less than £50m, and for the Mid-Market category, EV on entry is in the £50-500m range.
Q: What firms qualify for the "House of the Year" awards?
A: These awards are open to private equity houses and VCT managers with an office in the UK as well as a demonstrable track record of focusing on the country over the judging period.
Q: How are winners determined?
A: A panel of key industry professionals will discuss the entries at the beginning of September (names of judges can be found at www.britishprivateequityawards.com). Their picks make up the shortlist, which will be revealed in September. Readers will then be asked to vote for the firms they think deserve to win.
The results of this vote, combined with the judges' selections, will determine the winners. The winners will be announced on the night of the Awards on 2 October.
Q: Our numbers/lists are confidential. Will the information be made public?
A: Judges will see all the information you provide, but it does not go beyond the panel. You are asked to provide a brief statement with the entry (executive summary), which WILL be sent to unquote" readers for voting, should you make the shortlist. This section should therefore not contain any sensitive information.
Equally, the executive summary must be as award-specific and as detailed as possible to enable our readers to make an informed decision. Once again, judges and readers alike tend to be turned off by generic marketing statements about firms.
Q: Can I add logos, graphs, graphics, images or supporting documentation to my submission?
A: Unlike previous years, there is no longer an option to upload supporting material. This is due to the high number of submissions we receive. However, links to websites can be included in the entry forms.
If you believe your submission requires supporting documentation, contact Unquote editor Greg Gille to discuss further on: gregoire.gille@acuris.com or 0203 741 1381.
Please note that judges will exercise their discretion as to whether they look at supporting documentation/websites. Firms will not be penalised for failure to provide additional information.
Q: Can I submit in a different file format?
A: No. We will only accept submissions through our online service.
Q: What exactly are the judges looking for?
A: The overall aim of the awards remains the same: to recognise success and innovation in the UK private equity market. This requires a solid, demonstrable measure of success suitable to each award, but the judges also pay particular attention to the more qualitative aspects of entries, such as describing the steps taken to successfully lead an investment to exit, or the approach to a particularly challenging fundraise.
Q: What makes a winning submission?
A: Different judges look for different things. However, you improve your chances if you focus on how you have innovated and improved the service you provide clients over the 12 months to 30 June 2018. Do not just give numbers – explain them. When describing new products/innovation, make it applicable to a particular deal to really help judges understand its utility.
One of the big bugbears for judges is that, while a particular firm may have launched an amazing service or product for clients two years ago, or is the biggest firm in a particular area, the submission does not adequately demonstrate what changes and improvements it has made over the period of assessment in question (1 July 2017 to 30 June 2018).
Q: Can I include client quotes/testimonials in my submission?
A: Some judges like to see client quotes, others aren't too fussed. If you have them, they can add colour to a submission but, if not, don't worry about them.
Q: What is the deadline for receipt of submissions?
A: The deadline for the final submissions is 13 July 2018.
Q: Is all the information contained within the submissions treated as confidential?
A: No. The executive summary WILL be distributed to our readership for voting purposes if you are shortlisted. However, only the judges will see the rest of the submission. None of this (non-executive summary) information within the submissions will be published by Unquote without express written permission.
Q: How do I buy a table at the Awards?
A: For further information about table bookings, please contact Justin Raveenthiran at justin.raveenthiran@acuris.com or 0203 741 1390.
Q: Can I sponsor the Awards?
A: Yes! For further information about sponsorship opportunities, please contact Justin Raveenthiran at justin.raveenthiran@acuris.com or 0203 741 1390.
Q: What should I do if I have read the above FAQs and still have further questions?
A: Should you have any further queries about the awards process, contact Greg Gille at gregoire.gille@acuris.com or 0203 741 1381.
Back to Top