Unquote launches new global private equity event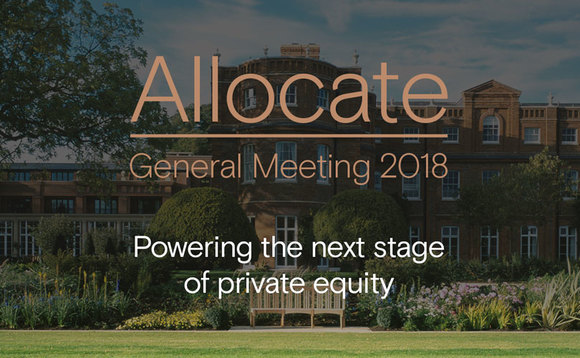 Allocate General Meeting, taking place on 25-27 June 2018 at The Grove in Hertfordshire, will bring together prominent LPs and GPs to explore challenges and opportunities in the next private equity cycle.
While the industry is adapting to a new era, it is our belief that private equity conferences must also move with the times. unquote" has been engaging with the industry on how best to meet its changing needs through a new event. Allocate General Meeting, taking place on 25-27 June 2018 at The Grove in Hertfordshire, is the outcome of that consultation.
This refreshing addition to the private equity event calendar will inform and connect international investors with European private equity fund managers to discuss the next stage of the asset class.
In a historical context, the European private equity industry is in a period of unprecedented growth. Dealflow in 2017 has continued its steady march. With 615 deals tracked in the first nine months of this year, annual volumes look set to surpass the post-crisis high of 2016. And fundraising also continues apace: last year, more capital was committed to more European funds than at any other time this century, with more than 150 funds attracting total commitments of €123bn.
But the evidence suggests that the next private equity cycle will not be like the last. "It is more important than ever that investors understand how this vintage may play out. Allocate General Meeting will facilitate networking and debate, enabling investors to discuss capital commitments on a five- or seven-year horizon rather than just the next 12-24 months," says unquote" managing director Catherine Lewis.
To achieve this, the event will fully leverage the data and research pedigree of unquote" and other Acuris services, including AVCJ, Inframation and Mergermarket. "Being in daily contact with more than 500 global investors allows us to adopt an insight-driven approach – not only can we analyse the most active allocators to European GPs, we also understand future intentions of LPs to commit capital to the asset class," says Paul Tilt, head of fund research at Acuris.
Allocate is not just another private equity conference. Our aim is to break with tradition to deliver an event experience that fully reflects the need for private equity to benchmark, innovate and think past traditional models in a new paradigm.
To find out more, register your interest and become involved in the event, contact Matthew Robinson at matthew.robinson@acuris.com or +44 (0) 203 741 1062
Back to Top