Sponsored content
What does that mean?
This content has been produced in partnership with our paying sponsors.
Q&A: Rutland Partners' David Wardrop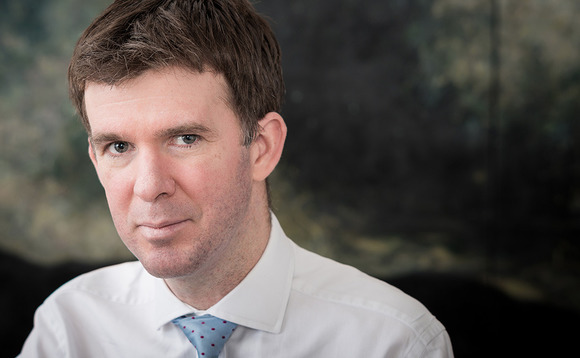 Rutland partner David Wardrop speaks to unquote" about how the GP's experience in special-situations investing benefits its work on new investments
unquote": Are there set processes in working with portfolio companies that are applicable to all cases?
David Wardrop: Key to assessing any new investment is to understand the journey the business has been on and what it can potentially achieve. Only once the historic challenges and problems, as well as opportunities, have been properly identified and assessed, can the strategy and steps to drive growth in the business, or address historic underperformance, be established. Early creation of a 100-day plan is essential to the implementation of the strategy, capturing the key areas to be focused on and allocating key responsibilities. The plan is then continuously monitored and updated post-investment. Addressing change and tackling issues early on is often crucial to a successful investment, providing the foundations for the rest of the plan.
unquote": How do you approach managing investments and working with management teams?
DW: Based on our experience, the market understands our investment thesis and that turnaround and distress are not the same thing. We are a special situations investor driving operational improvement and change in businesses that are invariably profitable and cash generative but are not fulfilling their potential by reason of, for example, the wrong ownership, lack of focus or lack of access to capital. Given the type of investments we make, backing management teams is integral to the opportunity; our role is to help them to develop and grow the businesses they run.
unquote": Does Rutland employ any specific techniques to foster relationships between GP and management?
DW: Essential to establishing good relationships with the management team is developing and demonstrating an understanding of the business. This is a continuation of the work we have done pre-investment and continuity of the team from our side is essential to this – the team that executed the deal also manages the investment. We work hard at building relationships; active and ongoing engagement enables the discussion and decision-making process to be fluid and more informal. Monthly board meetings are, for example, less about what has happened and more about the key areas and future projects. We also ensure the team's incentivisation is aligned to ours and focused on those individuals who can drive change.
unquote": Do management teams understand the benefit of your more hands-on approach?
DW: Yes. We are always clear with management from the start that, while we will be actively involved, we will not interfere. We do not take executive roles; we want to give management teams the freedom to pursue the plan we have all backed. Our experience of investing across a range of sectors over a number of cycles can also assist management to address the challenges they face, which are often not unique and have parallels to other investments we have made.

Rutland promotes Michael Reynolds to investment director
Rutland acquired Millbrook in 2013 from General Motors