Weekly round-up: PE hot for insurance sector; French mid-cap seeks new approaches; and more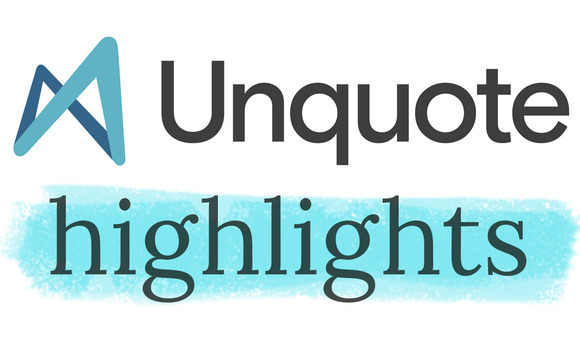 The insurance sector has been a magnet for PE investors in the past two years; mid-cap buyout houses in France are casting their deal-sourcing net wider; and more… Here is your weekly round-up of essential industry news and analysis.
With this week's announcement that Bain Capital has received board approval from insurance company Esure for a £1.2bn take-private deal, Unquote explored how activity in the sector has ramped up in 2018 following what was already an active 2018. European PE activity as a whole was surprisingly solid in July across the board, at a time when deal-doers are usually starting to take their foot off the pedal or starting work on longer-term processes. But the insurance sector in particular registered a significant month-on-month uptick, according to Unquote Data, with Europe being home to 10 such deals in July, far outpacing the monthly average of two transactions seen since January 2016. Some of these transactions made headlines due to their size, with deals in the sector in July reaching nearly €3.2bn in estimated aggregate value – easily setting a post-crisis record. Read more
In France, the mid-cap buyout space was in rude health in H1, with aggregate value amounting to €7.24bn and volume reaching 68, according to Unquote Data, exceeding 2016's previous H1 record of €6.96bn across 61 deals. Like other European regions, the availability of high-quality assets in France is limited and prices remain high. Indeed, Clearwater International's Multiples Heatmap Q1 2018 Update found that French private equity buyouts averaged an entry multiple of 9.9x EBITDA in the first quarter of the year, exactly in line with the overall European average. Auctions in the French mid-market have changed in the past couple of years, said Argos Wityu partner Karel Kroupa, with pre-emptive offers becoming more frequent: "Due to the level of preparation required for auctions, bidders abandon them in some cases, focusing their energies on those they think are more likely to succeed. Otherwise, GPs are increasingly approaching corporates directly, looking to avoid an auction setting." Read more
On an industry-specific note, this week saw the continuation of a developing trend that sees GPs selling minority stakes in themselves, with Bridgepoint selling a minority stake to Dyal Capital Partners. Bridgepoint declined to comment beyond confirming the deal has taken place and did not state whether the transaction consisted of any existing shares. However, a statement from managing partner William Jackson said the purpose of the deal is to enable the firm to expand its mid-market presence and explore complementary investment and product areas. The GP has launched a number of new strategies over the course of the past 10 years. It launched Bridgepoint Development Capital in 2009 via the acquisition of Hermes Fund Managers' direct investment portfolio; launched small-cap-focused Bridgepoint Growth in 2016; and launched a €750m credit fund in 2017 that will invest in its own deals and third-party transactions. The firm also hit the €5.5bn hard-cap for its sixth flagship fund in December 2017. Read more
That's all for this week's round-up – don't forget to check unquote.com for more in-depth news and analysis.
You can follow Unquote on Twitter via @unquotenews for all the latest private equity and venture capital updates and, of course, on unquote.com.
Kenny Wastell
Features editor, Unquote
Back to Top