Weekly round-up: ACP in profile; exploring new fee structures; and more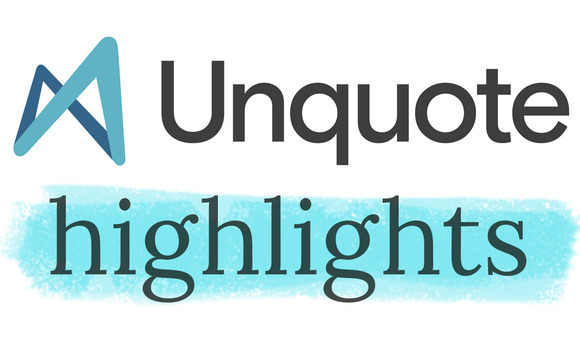 Allianz Capital Partners' Michael Lindauer speaks to Unquote; exploring the developments in GPs' fee structuring demands; and more… Here is your weekly round-up of essential industry news and analysis.
Unquote spoke to Allianz Capital Partners' (ACP) co-head of private equity Michael Lindauer this week as part of our In Profile series. As with many European LPs, ESG considerations are very important to ACP in their investing. "Insurance companies live on their reputation, so this has always been a focus for us," Lindauer says. ACP requires managers to set out and sign an ESG policy, but prefers to see managers going above and beyond this. "It's not good enough just to sign the policy, we want to see managers living it. Are these people who do the right things, and not just in their portfolio? ESG is a very important element, and needs to be ingrained into the culture of a GP." Read more
Remaining on a fundraising note, the classic private equity fee model of 2-8-20 with 100% catch-up still exists and is regarded as standard. However, there is growing evidence that some GPs, from both ends of the performance scale, have been exploring alternatives. Ben Yeoh, associate at law firm Goodwin, which has published research into this phenomenon, said: "We have seen some instances of successful managers negotiating a higher rate of carried interest or setting a lower preferred return." This can be controversial, and an adviser speaking to Unquote on the condition of anonymity described their experience of such situations: "Two extremely high-profile GPs adjusted the hurdle on their last funds downwards, and this didn't go down well with their LPs. The largest (previous) backer of one of these firms said they would have backed the fund without blinking if the carry rate was 10% higher, but they ended up not investing due to the lower hurdle." Read more
Meanwhile, looking at buyout activity in the first half of 2018, deal-makers in the CEE region remained confident despite the drop-off in activity that has followed an exceptionally busy 2017. According to Deloitte's recent Central Europe Private Equity Confidence Survey, investor confidence was buoyed by strong economic conditions, reflected in the 4.5% GDP growth recorded for central Europe in the first quarter of 2018. However, there has been an uptick in the proportion of respondents expecting conditions to decline, making it the first time in two years that there has been an increase in economic uncertainty expressed in the survey. A fifth, or 21% of respondents, anticipated a worsening in the coming months, up from Deloitte's previous survey in which a 10th were pessimistic. Data from Unquote shows that the region saw 16 buyouts completed in H1 2018 – down from 29 deals recorded in the same period last year and the lowest H1 figure since the 13 recorded in 2009. Read more
That's all for this week's round-up – don't forget to check unquote.com for more in-depth news and analysis.
You can follow Unquote on Twitter via @unquotenews for all the latest private equity and venture capital updates and, of course, on unquote.com.
Kenny Wastell
Features editor, Unquote
Back to Top