Deal in Focus: Ardian sells Diana to Symrise for €1.3bn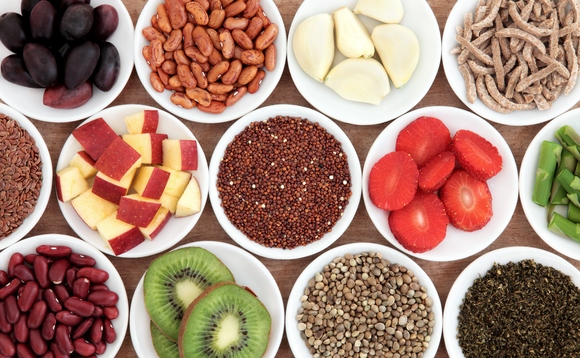 Ardian and Motion Equity Partners have finally sold food ingredients maker Diana Group to Germany-based Symrise for €1.3bn (around 14x EBITDA), marking the largest trade sale of a French portfolio company since 2011. Greg Gille looks back on the deal
The sale of Diana had been in the works for around a year, with plans to divest the asset first emerging in May 2013. The business was expected to fetch around €1bn at the time, and quickly became one of the most eagerly anticipated transactions at the larger end of the French market.
But the sale process didn't begin to take shape until October last year, Ardian managing director Philippe Poletti told unquote". The GP, as well as minority shareholder Motion Equity Partners, hired Lazard and JP Morgan and started conducting vendor due diligences. A handful of candidates were selected in December and the process was formally launched in January this year. A first phase saw a face off between three private equity funds as well as two potential corporate buyers, with three binding offers emerging, before Symrise clinched a deal.
"Symrise didn't just present the best offer financially," notes Poletti. "They also offered continuity for Diana, which will now become the third division of the Symrise group, bringing with it a strong position on the pet food market."
Symrise is a German supplier of fragrances, flavourings and cosmetic ingredients. Meanwhile Diana is a supplier of natural ingredients for the food, pet food and pharmaceutical industries. Headquartered in Vannes, Diana employs 2,000 staff and generated a €451m turnover in 2013, with an EBITDA margin of around 21%. This is up markedly on the €254m in revenues and 1,000 headcount at the time of Ardian's acquisition in 2007. The group operates in 23 countries and generates 50% of its sales outside of France.
Recipe for success
Ardian (then Axa Private Equity) bought Diana Ingredients from Motion Equity Partners (then Cognetas) in 2007, a transaction that valued the company at €710m (around 12x EBITDA at the time). The GP invested via two funds for this deal, wrapping up its LBO Fund III vehicle and topping up from the freshly raised Fund IV.
Motion Equity, which made more than 4x its money and an IRR in excess of 60% at the time, reinvested €80m in the SBO as a minority shareholder via its Cognetas II fund. BNP Paribas and Royal Bank of Scotland arranged a debt package that comprised A-, B- and C-tranches, as well as capex and revolver facilities. The all-senior debt package was valued at around €415m, or 7x EBITDA.
Following a restructuring phase, Diana embarked on an agressive acquisitive growth strategy. It notably bought four businesses in the space of six months in 2012, culminating in the purchase of Givaudan's vegetables, wines and vinegars extracts range in November that year. More recently, Diana acquired sales and marketing services provider Confoco International in October 2013.
"It's been a long journey, and not always an easy one. But Diana was a great asset to start with, and I must stress that the management team has done a truly fantastic job and worked very hard to build the business up so successfully," adds Poletti.
And although return figures are kept confidential, this work should in all likelihood pay off. At 14x EBITDA, the trade sale to Symrise is one of the largest seen in France in recent years - the last time private equity-backed businesses went to a corporate buyer for a higher enterprise value was in 2011. That year, Barclays Private Equity and LBO France sold 90% of French power conversion and engineering company Converteam to General Electric for $3.2bn - around 13x EBITDA. PAI partners also sold its 50% stake in French yoghurt-maker Yoplait to General Mills in 2011, in a deal that valued the company at €1.6bn - around 12x EBITDA.
People
Ardian - Philippe Poletti
Advisers
Vendors - JP Morgan (M&A); Lazard (M&A); Weil Gotshal & Manges (Legal).
Back to Top