Deal in focus: IK buys Evac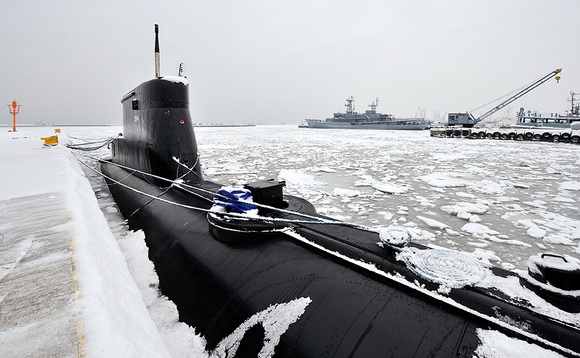 IK Investment Partners' acquisition of Finland's Evac, a vacuum toilet maker and former Santiec subsidiary, has rewarded the patient investor. Mikkel Stern-Peltz reports
In a deal carrying an estimated enterprise value of €100-200m, IK Investment Partners has bought waste management systems producer Evac from Oaktree Capital Management.
Speaking to unquote", IK revealed it had had a long-standing interest in acquiring the Espoo-based company, which designs, builds and sells sanitation, wastewater disposal, collection and treatment systems for the marine, construction and offshore industries. According to partner Kristian Carlsson Kemppinen, the GP had been looking for an opportunity to back Evac for years.
Flushed with excitement
"We are very happy that we've been able to make this investment, because Evac is a company we have been following for a really long time," says Kemppinen. "And I'm not talking about just months, but years. This has been on our radar screen for more than three years now."
"Evac is a global market leader within its niche, and it's not very often that you actually find global market leaders in this size class," Kemppinen says, referring to the company's 2014 turnover of around €70m.
"We think it has a strong competitive position, very strong customer relations, and it has a very nice track record of revenue growth and EBITDA development, where they have been able to show a very long track record of growth and very good profitability."
During its three-year courtship of Evac, IK had discussions with the company and, when a sale process was launched in late-summer, the GP was well-positioned, having done research and market due diligence even before the process launched. According to Kemppinen, his firm had been informed of the upcoming sale around six months before it even began.
"The company is obviously something we've followed, definitely a company that we very much wanted to invest in, and then we did a lot of work prior to the process," says Kemppinen. "That's why we felt we were well-positioned in the sale process, and then that led to a successful transaction."
While IK's relationship with Evac goes back three years, Kemppinen himself admits to a personal interest that goes back even further.
"I've known the business for more 13 years, actually," he says. Before joining IK, the partner had been working on the team at M&A consultants Mondatum, which advised Finnish marine equipment company Wärtsila on the sale of its subsidiary Sanitec.
At the time, Evac was part of bathroom ceramics maker Sanitec, which Wärtsila carved out and sold to BC Partners.
Distressed dealings
Sanitec's private equity owners divested Evac to French marine group Zodiac in 2007, which de-merged and sold its Marine & Pool division – including Evac – to Carlyle Group. Bought on the cusp of the financial crisis, the deal reportedly ended up in a somewhat distressed financial situation.
It is understood that Oaktree had bought into Zodiac Marine & Pool's debt structure in the years prior to 2013, when it swooped for Evac and rigid-hulled inflatable boats maker, Zodiac Milpro, though the GP declined to comment.
According to sources close to the matter, because of the parent's financial situation, Oaktree's deal for Evac and Milpro was a debt-for-asset transaction. Kemppinen says IK had looked into buying Evac at the time, but were disadvantaged due to Oaktree's debt holding and offer structure.
Now that IK has landed the deal for Evac it has been chasing, it will leverage the transaction at roughly 50%, with a club of Nordic banks providing the all-senior debt package, according to Kemppinen.
He says there were some unitranche offers with good terms, but that IK was able to secure strong senior debt financing from the banks.
"Certainly there were plenty of financing alternatives, also very competitive unitranche packages available," says Kemppinen. "But this will be IK's fourth Nordic transaction within 18 months or so, and we feel we have very good momentum in the Nordic market at the moment, which also manifests itself in our banking relations."
"I think we were able to put together a very nice senior package together with some of the Nordic banks, which was very competitive – also taking into account the unitranche alternatives in this particular case," he says.
Back to Top