GP Profile: Inspirit anticipates carve-outs uptick with fundraising on the horizon by year-end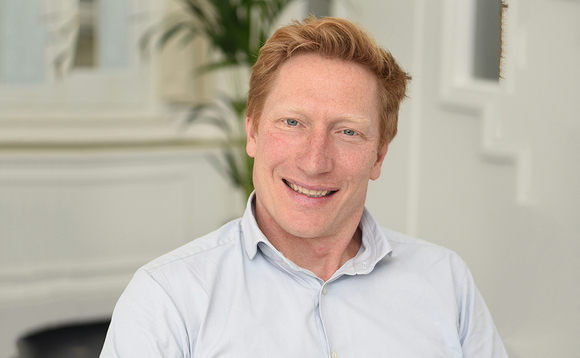 UK-based carve-out specialist Inspirit is surveying a market rich in complex opportunities as it mulls a new fundraise towards the end of 2023, partner Albert Farrant told Unquote.
With its debut 2019-vintage fund now 70% deployed, Inspirit is "warming up" for the fundraise for Fund 2 this year, he said. The sponsor could raise around GBP 50m-100m for the fund but is aiming for an ideal close on GBP 75m. It will deploy equity cheques of GBP 3m-12m and will seek to make 8-10 deals over three to four years, targeting majority stakes, he said.
For its next fundraise, the GP hopes to attract funds-of-funds, endowments, and investors who can write cheques of around GBP 5m-20m.
As a smaller GP, Inspirit benefits from an existing LP base comprising investors who have made introductions to other LPs who are keen to invest in emerging sponsors, Farrant said. However, the level of interest was higher last year than this year as liquidity is currently a challenge for LPs.
Inspirit is also keen to bring charitable trusts into its LP base, but some of those trusts do not have liquidity to commit to new relationships as distributions from other funds have slowed.
In spite of these challenges, the sponsor is "reasonably confident" given its niche strategy, Farrant said. Inspirit has received a lot of interest from LPs as it operates in a less competitive market, where the scarcity of potential buyers with similar strategy creates interest, he said.
The number of carve-outs is expected to increase, Farrant said. Factors driving this include corporates' need to repair their balance sheets. Moreover, a lot of multinationals exited the UK due to Brexit, resulting in UK-based divisions being sold or operations moving to another country. CEO changes brought about in response to the current macroeconomic environment can also lead to a change in acquisition or divestment strategy, Farrant said. This has generated opportunities for Inspirit: following a change in CEO at listed business process outsourcing and professional services company Capita in 2017, the company initiated several divestments. Inspirit recently bought Capita's Modular People Solutions unit in a GBP 21m carve-out, he added.
Exit routes
Fund 1 currently holds seven portfolio companies. It has partially realised its investment in Vysus, an engineering and technical consultancy, through the sale of three of its divisions, amounting to half of the business. The partial exits have already returned the sponsor's initial investment, Farrant said. Vysus posted revenues of GBP 100m last year, prior to the division sales. This year, the company is expecting GBP 50m in revenue, Farrant said. Inspirit is looking to sell the core business later this year, with Lincoln International advising. At the time of a full exit, Vysus will likely draw interest from energy consulting businesses or industrial consulting businesses, Farrant said.
Pelta, a sterile medical paper packaging manufacturer, is around 18-24 months away from an exit. The business is expected to post GBP 70m in revenues this year and has built standalone functions under the GP's ownership since breaking off its parent organisation in 2021.
Inspirit is welcoming pitches from advisors for sell-side mandates for its portfolio companies, as well as M&A advisors with corporate clients, he said. Inspirit mainly competes in processes for targets, he added.
Inspirit typically holds portfolio companies for three to four years and exits about 70% of its investments to trade buyers. It likes to back businesses that have "natural trade buyers", he said.
Competitive edge
The firm is currently in competitive processes for two targets in the electronics manufacturing and marine space, Farrant said.
Typically, Inspirit "wins" complex carve-out processes that it engages in as other generalist GPs may not like the complicated nature of separating a company from its parent group, said Farrant. Companies that the GP targets share their HR, finance, IT and commercial departments with their parent companies, so those businesses are interlinked with no standalone functions. Separating these functions can take a long time, so Inspirit puts in place transition and supply agreements that are usually complex. "Financial sponsors do not want to do this as it can take a year or so to achieve separation with the parent company," Farrant said.

An example of this is Vysus, which was a carve-out from Lloyds Register in October 2020. Vysus shared its offices with Lloyds Register, as well as its finance and ERP systems. It took a year to separate these businesses and to create a standalone company, Farrant said.
Inspirit targets stable sectors rather than fast-growing ones, including industrials and B2B business services such as manufacturing and distributing companies. The GP focuses on margin and operational improvements. Although it makes opportunistic bolt-ons, its strategy is to separate good businesses from their parent organisation by implementing a standalone growth strategy. "We are more about clean separation than huge growth," Farrant said.
The GP expects to continue bolstering its team. Currently, the investment team is made of six individuals and at least two more members will be recruited, he said.
Back to Top