DN Capital, MCI lead €15m round for windeln.de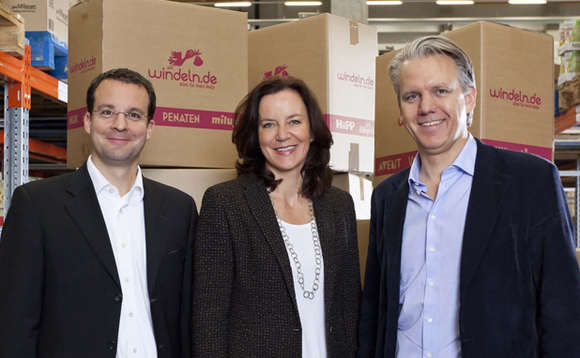 DN Capital and MCI have invested in the latest and largest round for windeln.de.
DN Capital and MCI, a listed Polish VC, have led a €15m round in German baby product retailer Windeln.de. In addition to DN and new investor MCI, the round consisted of existing backer Acton Capital Partners and 360 Capital Partners, another new investor. The round sees certain seed investors, including High Tech Grunderfonds, exit the business.

The funding is earmarked for expansion into new European markets.

This is DN's fourth round into windeln – which the firm seeded in summer 2010 – with more than €10m invested in total. According to unquote" data, DN seeded the business in 2010 alongside High Tech Grunderfonds (HTGF), just a month before windeln's launch. In 2011 a series-A round of nearly €10m saw DN and HTGF re-invest and Acton come on board. In 2012 the same backers committed between €5-10m to the business in a series-B round.

Company
Founded in October 2010, Munich-based windeln.de is Germany's largest web store for baby products. It features more than 300 brands offering 20,000 products ranging from diapers, baby food, skin care and safety monitors. The company was founded by Konstantin Urban and Alexander Brand, and today employs 50 people. The business has a revenue run rate of €50m in its second year of full operations.

People
Alexander Brand, Dagmar Mahnel and Konstantin Urban (pictured) are co-founders and managing directors of windeln.de. Tomasz Czechowicz led the deal for MCI and Nenad Marovac for DN.

The advisory board of windeln.de comprises Marovac and Czechowicz, as well as Christoph Braun of Acton, Fausto Boni of 360 Capital and Jochen Gutbrod, a private investor and former deputy chairman of publishing group Georg von Holtzbrinck.

Advisers
Equity – P+P, Christian Toenies (Legal).
Management – Gütt Olk Feldhaus, Sebastian Olk (Legal).
Back to Top